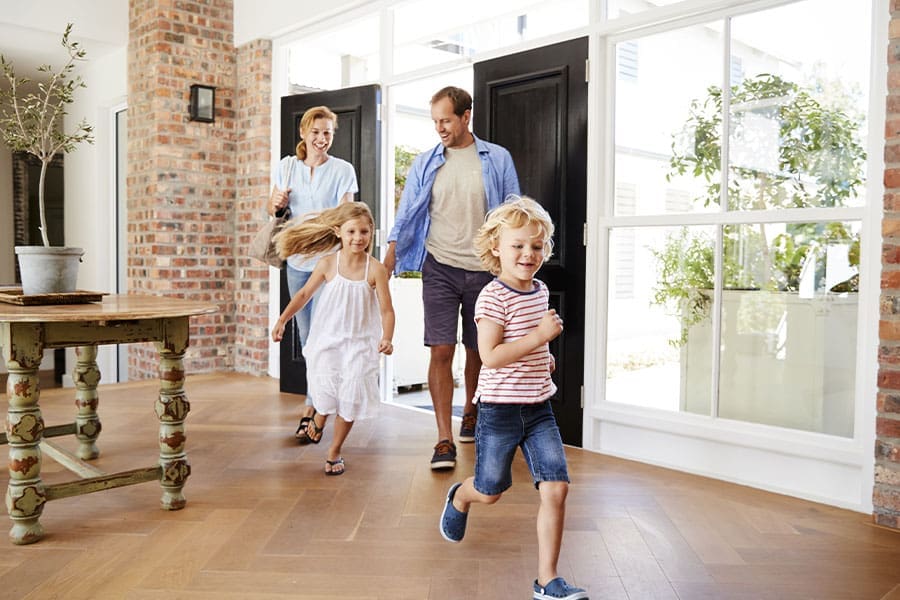 New Hampshire and Vermont homes offer a place to gather with friends and family and escape into some peace and quiet from the outside world. Not only is your home your oasis and possibly one of the most significant investments you'll make in your lifetime. What if the unexpected happens and you lose your home to a fire or other disaster? Do you have the protection you need from your New Hampshire homeowner's insurance or your Vermont homeowner's insurance policy? 
There are a couple of ways your insurance will cover the cost of replacing your home in the event of a devastating loss. Here are some home fire loss statistics to help put it into perspective:
Cooking fires accounted for 169,400 home fires in 2020, causing 
$1.2 billion in property damage.
Heating equipment was the second most common cause of fires accounting
for 45,800 in 2020, adding up to an estimated $1 billion in property damage.
As New Hampshire and Vermont residents, we know that the winter months 
create a heavy demand for heating equipment, putting our homes at risk.
If you suffer a total loss of your home, whether it's due to fire or another covered peril, there are two types of coverage options based on either the replacement cost or the market value of your home. Homeowners often do not understand the difference between the two. The amount of loss coverage depends on the approach you decide on. 
New Hampshire home insurance and Vermont home insurance based on market value
When you look up the value of your New Hampshire or Vermont home on one of the online real estate sites, you'll see the market value of your home. That is the amount of money real estate experts think they could sell your home for in current market conditions. 
The typical home value for the State of New Hampshire is $450,827 (est. July 2022)
The typical home value for the State of Vermont is $358,862 (est. July 2022)
If you have a devastating event, the market value can fall seriously short of replacing your home. What is market value? It's what your house will sell for in today's market. This amount varies depending on the economy, interest rates, location, school districts, and many other factors that have little to do with your home itself.
Custom and historical homes are common in New Hampshire and Vermont. These homes often have unique features such as woodwork, masonry, or antique and antique replicas are usually made of expensive materials and sometimes hard-to-find materials. The construction and rebuilding process may also require specialized tradespeople to do the job. Even if your home does not include custom features, the cost to rebuild it to its original condition could be higher than the purchase price of the house and the land it stands on. If that's the case, you'd likely pay lower premiums for the insurance market value of your home rather than with a replacement policy. The risk you assume is that if you suffer a total loss of your home, you may not have enough coverage to rebuild your home. 
Consider whether insuring to market value leaves you at financial risk of not having enough money to cover the cost of rebuilding your home to its original condition before the loss. If your coverage is short of the amount you need to rebuild, the balance will become a personal, out-of-pocket expense. In most cases, the cost of rebuilding a home after a fire or disaster is more than the actual cash value of the home or property established when you purchased the policy.
New Hampshire home insurance and Vermont home insurance based on replacement value
Replacement value, on the other hand, is what it would cost to rebuild your home, including labor, materials, and debris removal from the loss. This likely would cost more than simply buying another home. The home-building process includes many additional steps and requirements, including design, permits, inspections, materials, and everything needed to build a house from the ground up. Compare that to simply remodeling with the same materials you may have used to finish the basement a few years ago. Building costs may have increased, and replacement value considers those costs.
The estimate to build a home in Vermont is $225 per square foot in 2022
The estimate to build a house in New Hampshire is $200 per square foot in 2022
Note: 
these cost estimates
 are for new homes but provide a reference point. These estimates do not include custom features or the cost of the land. 
Replacement value also considers other factors you may not immediately consider when considering the rebuild cost. For example, if your loss was due to a community-wide catastrophe, like a wildfire or flood, building materials may be in short supply and cost more than expected. The same applies to the availability of building contractors; you may not find someone who can get started rebuilding your property immediately. And when you do, the contractor may charge more than usual because of the increased demand. All this is considered when developing your property's replacement value.
How to determine if the market value or replacement cost is right for you?
Market or replacement value? If your home is partially or entirely destroyed, the market value may have you paying the difference between the replacement and the market value. That can mean that you will be responsible for covering the cost difference. When suffering a significant loss and extremely costly expense, these extra expenses can come as quite a surprise, especially if you are unaware of the differences in home value coverages.
Be sure to speak with your insurance professional and review your coverage. Ensure you're insured to replacement value; it's your best protection against costly losses and surprises.
Talk to an agent about home insurance for New Hampshire and Vermont homeowners.
Ask us about bundling your home and auto for convenience, improved risk assessment, and available discounts.
Give us a call at 800-392-6532
---
This content is for informational purposes only and not for the purpose of providing professional, financial, medical or legal advice. You should contact your licensed professional to obtain advice with respect to any particular issue or problem.
Copyright © 2022 Applied Systems, Inc. All rights reserved.