New London, NH Insurance Office
Insurance Services for the New London, Lake Sunapee Region
Our local insurance agents are here to help
Learn More about the New London, NH and Lake Sunapee Region
New London is the home of our original and central office. Sixteen agents and employees call this location home. Local to the area, our agents understand what makes this community a unique and amazing place to live, work and play.
Get to know the area New London, NH and Lake Sunapee Region
The New London, Lake Sunapee region is home to over XX lakes and ponds, with three ski mountains nearby and an abundance of hiking and biking trails. The small-town feel of New London and the surrounding towns enjoy their share of arts and entertainment. You can find local theater, concerts, art galleries, and independent artists throughout the region. Enjoy idyllic views around every turn and various New England-style camps, luxurious lake homes, historic homesteads, quaint villages, natural treasures, and beautiful landscapes.
New London and Lake Sunapee area attractions
Lake Sunapee and Mount Sunapee are two of the area's most significant attractions and contributors to the local economy. Lake Sunapee is the fifth largest lake in New Hampshire, covering 6.5 square. At 105 feet deep, it is a clear and cool lake great for swimming, kayaking, boating, and fishing.
Mount Sunapee is in Newbury, New Hampshire. It is a popular family skiing destination only 90 minutes from Boston. Sunapee is 2,743 feet at the summit and has 66 trails covering 233 acres of skiable terrain.
An excellent place to find out about events, activities, and local attractions is to visit the Lake Sunapee Region Chamber of Commerce.
Listed below are more points of interest for the New London, Lake Sunapee, Region
Lake Sunapee State Beach
Kearsarge Indian Museum
New London Historical Society
Colby Sawyer College
New London Barn Playhouse
Mount Kearsarge State Park
Winslow State Park
Enfield Shaker Museum
Dexter's Inn Trails and Events
Muster Field Farm
Prospect Hill Antiques
The Fells Estate
Sunapee Harbor Cruises
Sunapee Harbor
Things to do in the New London, Lake Sunapee Region of New Hampshire
You will find plenty of small venues and local concerts if you enjoy arts and entertainment. The New London Barn Playhouse is the area's premier destination for Summer Theater, and there are many outdoor summer concerts located on town greens, parks, and lake-side lawns throughout the region. Bring your snacks, beverages, and a lawn chair and enjoy many local bands. In the wintertime, there are area holiday concerts and winter festivals.
You won't find box stores or many franchise shops in the area; instead, you'll find unique shopping destinations featuring unique treasures and one-of-a-kind finds from local artisans. When out on the town, you'll find plenty of local cafés and restaurants featuring a wide range of culinary treats and traditional New England fare.
The New London, Lake Sunapee region, is an outdoor paradise. Hike Mount Kearsarge, Mount Sunapee, or hop on the Sunapee Ragged Kearsarge Greenway for an extended hike. Ride your bike across several well-maintained bike paths and rail trails, or enjoy a picnic or a stroll along one of the many lake-side roads.
Mount Sunapee and nearby Ragged Mountain and Pat's Peak are popular if you want to hit the slopes. Mount Sunapee offers an adventure park and mountain bike trails for summertime fun. There are 6 area golf courses and two private golf courses to enjoy. The area lakes are a great resource for recreation, including fishing, boating, sailing, swimming, ice fishing, and ice skating in the winter.
The region is a great place to gather with friends and family at a local pub or backyard BBQ.
If you enjoy the 4-Seasons New England offers, you'll most certainly enjoy the New London, Lake Sunapee region.
New London, NH area insights and statistics
In the 2010 census, the population of New London, NH, was 4,397 people. The median age is 48.7 years, higher than the New Hampshire median age of 43.9 years old.
The median household income in 2019 was $96,635, 19% higher than the New Hampshire average of $77,933.
The cost-of-living index for New London, NH, is higher than the US average of 100 coming in at 126.0.
The nearest New Hampshire city of over 50,000 people is Manchester, NH, which is 40.2 miles away, and the city of Boston, MA, is 88 miles away.
Insurance Considerations for the New London and Lake Sunapee Region
Auto Insurance in New London, NH
There are several considerations and unique characteristics of living and driving in the regions, such as winter driving, long commutes, business vehicles, SUVs, and all-wheel drive vehicles.
Crime statistics for New London, NH
While crime rates are low, thefts and burglaries and the most common crimes. City-Data.com crime index for the United States is 270.6, while New London's crime index is 35.6.
Home Insurance in New London, NH
Housing
Housing characteristics are unique to the area, with the average value of a family home 41% more than average New Hampshire home values. In addition, many homes are seasonal, lake homes and often valued at over 1 million dollars.
Rentals and Seasonal Rentals
Many people in the area own rental properties to take advantage of the high interest in seasonal activities. In addition, residents of the area often utilize the popularity of short-term rentals such as Air BnB to rent their properties as vacation rentals.
Managing rental property opens up specific insurance considerations to cover the risks associated with rental properties. A standard homeowner's policy is not sufficient even for short-term rentals. If you plan on or are currently renting our property speak with an agent. Each situation is different; they can help guide you through customizing a rental property insurance policy to fit your needs.
To learn more about Landlord Insurance, view our blog article.
Short-term rentals are a relatively new exposure for insurance companies. Some have dedicated solutions, while others find ways to put coverage in place using hybrid models, and some insurance companies exclude coverage for short-term rentals. We advise you to speak with your agent before considering short-term rental property.
4-Season Home Maintenance
Homes throughout New England and areas like New London need to plan for 4-season maintenance. The hot summer sun can cause paint to chip, ice and snow can shorten the life of your roof, and heavy rains and winds can cause water damage. It's important to understand that your home insurance policy is not a maintenance program. It is up to you to keep your property in good condition to avoid damage to your home. Home insurance will protect covered perils according to the terms of your policy, such as storm damage, fire, theft, and more.
Travel and home vacancies
There are several reasons your home or seasonal home may be vacant or unoccupied, such as traveling South during colder, lake homes and camps being left unattended during the off-season, and vacation travel. Leaving your home unoccupied can invite problems such as theft or unknown damage while you're away. Some things you can do to help mitigate risk are to let neighbors know if you are not at home, do not broadcast on social media that you are away, and invest in a home security system. If you plan to be away from home for an extended period, such as 30 – 60 days, let your insurance agent know to ensure you have the proper protection in place.
Natural Disasters
The County of Merrimack, New Hampshire, home to New London and the surrounding area, experiences 45% more natural disasters (Average 27 per year) than the US average (15 per year). Storms, floods, and winter snowstorms are the most common. Less frequent are hurricanes, ice storms, tornados, and windstorms.
Recreation – Insurance for boats, ATVs and Snowmobiles
It's easy to take advantage of the many recreational activities offered in the New London, Lake Sunapee region. With several lakes to choose from, boating is a popular choice. If you own and operate a boat or watercraft, it's essential to understand your coverage needs. Boating and operating a watercraft opens up financial risks from property damage to liability claims. Luckily, boat and watercraft insurance are easy to get and offer several options for covered perils and additional policy endorsements. Talk to an agent about insurance for your boat or watercraft.
People also enjoy off-road trails riding their motorcycles, ATVs, and in the winter snowmobiles. If you ride off your property, on public trails, or let other people drive your recreational vehicles, you may not have enough coverage under your home insurance. There are specific insurance policies for ATVs, motorcycles, and snowmobiles. They offer specialized coverage for the unique risk exposures associated with these activities.
New London and Lake Sunapee Region – Insurance for Local Small Business, and Independent Contractors
A unique characteristic of the New London and Lake Sunapee region is the small towns that include many small and medium-sized businesses. Including locally owned shops, cafés, restaurants, and the local independent contractors that support housing and commercial businesses.
Colby Insurance Group specializes in business insurance for local businesses of all sizes. After all, these businesses are the backbone of our local economy and the livelihood of many people and families. We love the unique nature of the businesses in our area and feel passionate about helping them protect their financial security and assets with a wide variety of business insurance products customized to meet the unique needs of business owners in our area. Call a Colby Insurance Group agent to discuss business insurance for your company.
Home-based businesses in New London
Another common risk exposure for professionals and business owners is operating a home-based business. While the New London Lake Sunapee region is famous for recreational activities, it is also somewhat remote for working professionals. Home-based businesses are a great option to generate income, but they come with some financial risks. Some people assume that since their business is operated in their home, their home insurance will have the coverage they need.
---
This post is for informational purposes. The details and conditions of insurance policies vary. We always recommend speaking with an agent to understand the terms of your existing policies and policies you plan to purchase.
Contact Us
Have questions about insurance policies, billing, claims or anything else? No problem! Reach out and we'd be happy to help.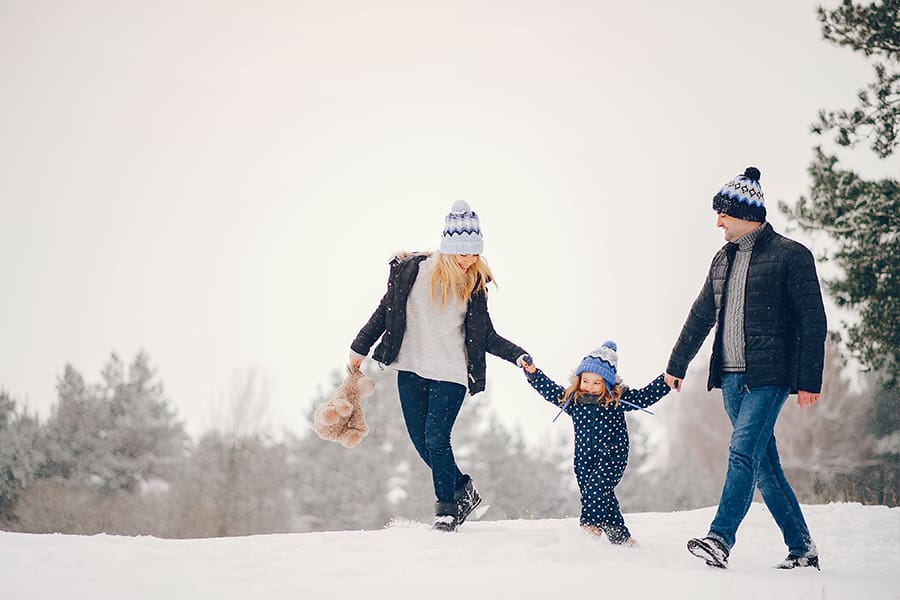 Get Started Today
As an independent agency, we are here to help you find the right coverage.
Get a Quote
Review Our Agency