Homeowners Insurance in New Hampshire
Home insurance is an essential part of your insurance protection plan.
New Hampshire Home Insurance Guide
Your home is your sanctuary and one of your most valuable financial assets. That's why we take a coverage first approach to protecting your home and your financial future.
At Colby Insurance Group, we help homeowners protect their home by starting with a risk assessment then matching the right company and coverage for your homeowner's insurance in New Hampshire. Our goal is to help protect your finances and your lifestyle by getting the most out of your insurance.
We want you to get the most value out of your home insurance by helping you choose the right insurance provider and the right coverage plan. Your New Hampshire home has unique characteristics that make it special, and your insurance plan should reflect that.
Our local Vermont agents make it easy for you to understand coverages, exclusions, policy limits, endorsements, and the process of keeping your insurance policy up to date so you can get the most out of your insurance. To learn more, read through our New Hampshire Home Insurance Guide.
For expert advice and guidance, consult with one of our agents or you can always get started by clicking the Quote Button.
We look forward to hearing from you.
Insurance is the cornerstone of your financial wellness. It helps protect your financial security and your family's assets, starting with home insurance for your home.
As your insurance advisor, we want to make sure you get the most out of your insurance by understanding how home insurance works.
Common Home Insurance Questions People Ask New Hampshire Home Insurance
Do I Need Home Insurance?
Here are a few of the reasons why you need homeowner's insurance in New Hampshire:
Your lender requires homeowner's insurance. To secure a loan for your property, most lenders require that you get a home insurance policy. They have a financial interest in protecting the property. If you choose not to carry insurance, the lender is legally allowed to get insurance on your behalf and charge you for the cost.
Homeowner's insurance protects more than your house. Did you know that homeowner's insurance in New Hampshire covers more than your house? A standard policy may also cover attached structures, personal property, personal liability, and more according to the terms of your policy.
Homeowner's insurance lowers your risk. By securing the right policy with coverages designed to protect your finances, you are relying on your insurance company to cover losses and damages per the terms of your policy if they occur. The result? You can rest easy knowing you're protected from financial loss.
How Much Does Home Insurance Cost in New Hampshire?
One of the first things people want to know is, "how much will my home insurance cost?" Unfortunately, there is no simple answer. At Colby Insurance Group, we look for value in the home insurance offered by the insurance companies we represent.
What do we mean by value? We look for companies that have a fair price for the level of policy coverage they provide. Sacrificing coverage for cost could mean less coverage if you need to file a claim. Our goal is to help you strike a balance.
Below are average home insurance costs for the state of New Hampshire. The example represents a standard home with standard coverage. To meet your specific needs, work with an agent who can customize your insurance protection plan with your unique home in mind. Many variables factor into the price of home insurance. The best way to get a price is to talk to an agent. They can provide you with a no-obligation quote.
Get a Quote
In 2022 the national average cost for home insurance is approximately $1,300 per year.
The average cost for home insurance in New Hampshire is approximately $1,000 per year.
What determines the cost of home insurance in New Hampshire?
Establishing rates for insurance is a complex calculation, it comes down to assessing risk and crunching the numbers. Each insurance company has their own formulas, calculations and underwriting standards. There are some common factors companies use when pricing your home insurance.
Age of your home
Condition of your home
Square footage
Attraction Nuisance(s) (pool, trampoline, treehouse)
Your claims history
Existence of outbuildings
Distance from the local fire station or fire hydrant
Crime statistics for your area
Upgrades or custom features
Age and condition of your roof
Age of your home systems, such as HVAC and Plumbing
Dwelling coverage limit
Property limit and liability limits
Replacement cost estimates
Your agent will ask you questions like these and more about your New Hampshire home. For a detailed list download this Home Insurance Checklist.
Home Insurance Checklist
One of the advantages of working with an independent agent is they can use the information you provide to shop for home insurance from multiple insurance companies. They do all the work of finding the right coverage and price fit for you and your home.
How does the New Hampshire home insurance purchasing process work?
Shopping for homeowner's insurance is easy with an independent insurance agent. Your agent can help streamline the process, access the best possible quotes, and quickly identify an insurance company and a policy to best suit your needs.
Here's a look at the process:
Contact Colby Insurance Group today by requesting a quote through this page or calling one of our local offices in New Hampshire or Vermont to speak with an agent.
You'll be asked to provide basic information about your property and your needs.
One of our experienced New Hampshire (Vermont) insurance agents will gather the most competitive quotes from our carefully selected insurance companies.
The agent will review the quotes and find the best options for you to review.
Discuss the options with the agent and decide on a policy that maximizes coverage with value.
Your Colby Group agent guides you by obtaining coverage and passing proof of insurance to your lender.
What does home insurance cover?
Home insurance provides four primary areas of coverage, including coverage for the structure (your home), coverage for your personal property, liability coverage, and additional living expenses.
How much home insurance do I need?
One of the first steps is to determine the value of your home in terms of cost to rebuild versus market value. People often think they should insure their home for the value it would sell for in the marketplace. Market value is not the same as the cost it would require to rebuild your home. Insurance agents use replacement cost calculators that estimate the cost of materials and labor rates for your area. If you suffered, a total loss replacement cost is the amount determined to rebuild your home to its condition before the loss. Insuring for market value would not consider those factors and could leave you underinsured.
Your home insurance policy also provides coverage for your personal property. Personal property includes items in your home such as furniture, electronics, clothes, and jewelry, to name a few. Personal property is the items that are not attached to or part of your structure. If you own high-value items such as jewelry, art, antiques, or collectibles, you'll want to ask your agent about high-value item insurance to ensure you get adequate protection.
Other structures coverage is also included in the price if you have detached buildings on your property such as a barn.
Coverage is also provided to help with living expenses if you are displaced during reconstruction of your home.
Your home insurance also includes coverage for liability claims. Liability claims could result if another person or another person's property is damaged, and you are at fault.
There are also endorsements available to help cover the gaps in insurance that are not covered by a standard home insurance policy. Examples of home insurance endorsements are:
Water and sewer backup.
Equipment breakdown coverage.
Identity theft coverage.
Home-based business-coverage.
What is the best home insurance in New Hampshire?
At Colby Insurance Group, we're proud to partner with regional insurance companies specializing in coverage for homes in New Hampshire. We partner with companies that offer total value beyond just price. Our strong relationships with our regional carriers help us work closely with these carriers on behalf of our customers, from underwriting to claims.
How can I save money on my New Hampshire home insurance?
Your agent can help determine the right balance between coverage and cost. Once you decide on the coverage you need and the carrier that provides the best value, here are some tips to help you save money on your home insurance.
Increased your deductibles. Higher deductibles can mean lower premiums.
Bundle your home and auto insurance with one insurance company for a bundled policy discount.
Take advantage of loyalty discounts for staying with one carrier for an extended time.
Install a security system.
Ask your agent about other possible discounts.
Select a company that fits your home and your budget.
Maintain a good credit score and payment history.
What's covered by my New Hampshire home insurance policy?
Here's an overview of covered perils under a standard home insurance policy.
Loss or damage from fire and smoke
Water damage from roof leaks
Damage or loss from a lightning strike
Damage or loss from tornadoes and wildfires
Storm damage from hail and windstorms
Falling objects
Damage from the weight of ice or snow
Theft
Riots or vandalism
What's not covered by my New Hampshire home insurance policy?
Many people do not realize that there are exclusions in coverage under their home insurance policy. Two main exclusions are Floods and Earthquakes. You can purchase these government-backed policies through your independent agent. The Federal Emergency Management Agency (FEMA) manages flood and earthquake insurance programs.
Here are some other home insurance exclusions you should be aware of:
Business operations
Liability resulting from malicious or criminal acts
Regular home maintenance
Damage from failure to maintain your property
Termite, insect, bird, or rodent damage
Rust, rot, or mold
People purchase optional endorsements to help close coverage gaps in a standard home insurance policy. Endorsements are an effective way to upgrade your protection. Some common endorsements are:
Sewer/septic backup and sump pump backup
High-end collectibles, memorabilia, fine art, and firearms
Equipment breakdown coverage
Living expenses for loss of use
Identity theft protection and monitoring
Ordinance or law if your new structure requires you to rebuild to meet city codes
Outbuildings or sheds
Siding matching
Recreational vehicles (possibly separate policy)
Increased limits or excess coverage (more liability insurance, if you have a dog, for example)
If you need coverage beyond your standard policy and available endorsements, you can package your policy with complementary policies that provide added protection, such as:
Personal Umbrella policy
Flood policy
Earthquake policy
Recreational vehicle policy
Home-based business-coverage
Consult with your agent about coverages, exclusions, and endorsements. They can customize an insurance program that fits your needs.
What will cause my home insurance rates in New Hampshire to increase?
Your insurance rate will naturally go up over time; however, a drastic increase in your insurance cost is alarming. Review rate increases with your insurance agent. They will advise you on the next steps. Here are some reasons your home insurance rate may increase:
Multiple claims
One large claim or total loss
Change in rates with your current carrier
Changes in underwriting standards with your current carrier
Poor payment history
Cancellation or loss of coverage
Noticeable risks or deterioration of your property
The addition of Attraction Nuisances such as a pool or trampoline
Changes in your household
Recent renovations or additions
Another reason rates may increase slightly each year is because your policy includes an Inflation Guard. Inflation Guard is a mechanism insurance companies use to ensure the replacement cost estimate for your home keeps up with inflation. It may cause your premiums to increase each year slightly, but coverage for the insured value of your home goes up as well. So, you are paying a little more each year but getting a little more coverage.
If you've experienced a recent rate increase and are not sure why talk with your agent. They can help you understand the increase and explore your options.
What should I do if my home insurance rates in New Hampshire go up?
First, don't panic. Take a moment to ask yourself if there was anything that happened over the year that could affect your insurance rates. Note the list above.
Your initial instinct may be to start shopping for a new and less expensive insurance policy. Remember, your agent is there to help understand the increase and recommend the next steps.
Luckily, your independent New Hampshire insurance agent works with multiple insurance companies. They can advise you on what they see with your existing company and how the overall marketplace is looking. Our team is sensitive to price increases and when we see this happen, we are ready to advise you and discuss your options. There are a few reasons we may recommend staying with your existing carrier even if there is a price increase, such as
Multiple rate increases across numerous carriers may indicate price corrections across the insurance marketplace
You may lose available discounts applied to your current policy
Your claims history may make it difficult to change carriers
Poor payment history or a lapse in coverage may make it hard to switch carriers
You are with a company that offers good value despite the rate increase
You have coverages customized to you and maybe hard to replicate at a low price somewhere else.
It is never easy to see price increases. Remember, your agent wants to see you get the most value from your insurance. Consult with them if you have concerns about recent rate increases.
What is the best home insurance company for New Hampshire?
To determine the best insurance company for home insurance in New Hampshire, we should look at how to evaluate an insurance company.
At Colby Insurance Group, we're proud to partner with regional insurance companies specializing in insurance for homes in New Hampshire. We partner with regional carriers that understand the insurance needs of homeowners in New Hampshire such as The Concord Group, MMG Insurance. We consider the following when selecting the regional and national companies to work with,
Value for the price – We aim to provide the best coverage for our customers at a competitive price.
Financially stability – We know financially sound companies can respond to the needs of our customers.
Relationships with underwriters and key principles – We team up with our carriers to provide coverage, value, and top-notch customer service. We can successfully advocate and advise our customers through this strong working relationship.
Claims handling – People need insurance most when they need to file a claim. We look for companies with a smooth claims process and positive claims resolution.
Customer satisfaction – People do not interact with their insurance company very often, but we want them to have an outstanding customer experience when they do.
Frequently Asked Home Insurance Claims Questions
Will my home insurance pay for a new roof?
It's essential to know the difference between roof damage due to a covered peril and damage to your roof due to neglect or lack of maintenance. Roof damage may happen due to a windstorm, a fallen tree, or ice damage from winter weather. Your home insurance will likely cover these damages. On the contrary, your insurance policy will not cover damages because of your roofs poor condition or wear and tear. An insurance policy is not a maintenance plan for your home. It will not cover routine maintenance and repairs. As a homeowner, you are responsible for the upkeep of your home.
Will my home insurance cover mold?
It is common to exclude mold damage from a standard home insurance policy. With more expanded coverage and endorsements, you may be able to include some mold coverage under specific conditions for your home. It is best to consult with an insurance agent if you are concerned about mold coverage. It is up to the homeowner to be aware of conditions that may create mold growth within their homes, such as poor ventilation, unattended water damage, and roof leaks.
How does Home Insurance Claims Work for Homes in New Hampshire?
DOWNLOAD OUR HOME INSURANCE CLAIMS CHECKLIST
People pay their insurance premiums, without thinking about what to do if they need to file a claim, but claims happen, here are some home insurance claims statistics for New Hampshire homes.
As of 2019 New Hampshire ranked #42 in the United States for average amount of insurance losses at approximately $183,000,000.
Of course, we are a mighty little state. If you compare New Hampshire to a large state like California during the same timeframe, California ranked #1 with an estimated average amount of losses of $10,734,000,000.
New Hampshire is luckily NOT in the top 20 states listed for major home insurance losses such as lightning claims, hail damage, dog bites, or wildfire damage, but does rank 19th for hurricane damage.
How do you know when to file a home insurance claim?
Sometimes, it is unclear whether you should file a claim for damages or losses. Here are some guidelines.
Is it a covered peril?
Is damage less than your deductible
Will the claim negatively affect your rates?
If you are unsure, talk to your agent. They can help advise you on whether to file a claim.
How do I file a home insurance claim for my New Hampshire home?
Call your New Hampshire agent or your insurance company.
Have your policy number handy
Have details of the damages or loss and pictures if possible.
Let your agent or company know if anyone else was involved in the claim. For example, did a delivery driver cause damage to your car while backing up?
Once the claim is filed be prepared to provide follow-up information or answer additional questions your agent or insurance company may have. An insurance adjuster is assigned to your case. They are responsible to investigate and provide a report to your insurance company. The insurance company will determine how much is paid according to the terms of your policy.
How much will my insurance company pay when I file a claim?
Payout amounts for claims vary and depend on many factors such as,
Amount of your deductible(s)
Cost to repair
Limits of your policy
Replacement or repair with like-in-kind
Result of the claims adjusters claims investigation and report
How long does it take for my insurance company to pay for my home insurance claim?
Depending on the size, scope, and complexity of the damage or loss, the time for the insurance company to payout will vary. That's why it's essential to communicate closely with the insurance adjuster assigned to your claim. Insurance companies by law are required to respond to your initial claim and keep in touch with you throughout the claim process. Your agent will be kept up to date on your claim as well.
Keep receipts if you need housing or living expenses paid while repairing your home. The insurance company may start paying for some out-of-pocket costs outlined in your policy.
What does an Insurance Claims Adjuster do?
New Hampshire Insurance Adjusters respond to your insurance claim on behalf of the insurance company. Whether they work for or are hired by your insurance company, their job is to investigate your claim and research your policy and report back to your insurance company.
They look at the facts regarding your claim. They also make sure the claim is not fraudulent. Be prepared to answer questions about the nature of the claim, parties involved, timeline for damages, and the type of damage or loss that occurred. While investigating, they may speak to you to gather facts and understand the claim, talk to witnesses, take photos or videos, research records, or consult with experts.
Here are three examples of claims filed in New Hampshire:
In New Hampshire, snow and wind may cause a tree to fall on your home, damaging your roof. An adjusted will get details from you about the claim, take photos of your damaged roof, and may consult with a roofing expert about the repairs.
A thief broke into your home in your quiet New Hampshire neighborhood. An adjusted will contact you to determine the damage to your home and get a list of stolen property, and they may also review the police report.
After a social gathering at your home, a guest slips and falls. They file a claim for medical expenses. Your adjusted may inspect the place of the fall, take photos, talk to other people who were there at the time of the accident and review medical records.
The adjuster does their due diligence to determine how much the insurance company should pay for your loss. They prepare a report for the insurance company and help determine the final payment amount for the claim.
Tips for Understanding your Home Insurance
Is my home insurance transferable if I sell my home in New Hampshire?
An insurance policy is a binding contract between you and the insurance company. It is not a contract between your house and the insurance company. When you sell your home or even gift it to a family member, they are required to get their own insurance policy for the home. If the name on the deed changes, then the policy needs to be rewritten for the person named on the deed.
Regardless of if you continue to pay on an existing policy, once the property legally changes hands the home insurance policy is no longer in force. That means if you file a claim, you will not have coverage.
What is a Policy Dec or Declarations Page?
Your declarations page summarizes your New Hampshire home insurance coverage. It is the first thing you see when reviewing your policy. It lists your coverage types A, B, C, D, E, F, and the corresponding limits. Policies vary, but here's some basic information you may see on your Policy Dec Pages.
The Named Insured – This is the person or persons the policy is written for.
Policy Effective Date – This is when the policy is in force.
Property Address – The physical address where the property is located.
Brief Description of the Residence – Includes buy is not limited to type of home, year built, responding fire department, occupancy, construction type, roof type, protection class and primary source of heat.
List of Coverages and Endorsements along with the policy limits
Coverage A – Dwelling: Provides protection for the structure, like your roof, flooring, or other materials throughout your home up to the amount listed on your policy.
Coverage B – Other structures: Provides protection for structures not attached to your home, like a shed, detached garage, or fence up to the amount listed on your policy.
Coverage C – Personal property: Provides protection for your personal belongings such as clothing, jewelry, or electronics and movable things in your home such as appliances due to loss because of a covered peril up to the amount listed on your policy.
Coverage D – Loss of use: Provides coverage reimbursement for your expenses if you need to live elsewhere after a covered peril up to the amount listed on your policy.
Coverage E – Personal liability: Helps pay other people's property damage and bodily injury claims. If you're held legally responsible for paying as a result of a liability claim filed against you, coverage E will help pay under the terms of the policy and up to the limits of the policy.
Coverage F – Medical payments: Helps pay for medical expenses to other people for bodily injury that happened on your property up to the limits of the policy.
Billing Details – Information include the number of payments, total premium and amount of the down payment.
Underwriting Details – It may include specific information related to risk management that may be of significance for underwriting the policy. Such as, security features, smoke detectors, etc.
List of Policy Discounts – Discounts that apply to your policy. For example, claims free discount or bundled policy discount.
What is a Covered Peril?
A Peril refers to a specific event or hazard that results in loss or damage to your home or property. It relates to what caused the damage, not the damage itself. For example, roof damage is not a peril, but the wind is. The wind is what caused the damage. Your policy includes covered perils as well as exclusions. An excluded peril means your home insurance policy does not cover damage caused by the excluded peril.
To get coverage for excluded perils, you will either need an additional policy, like in the case of flood and earthquake insurance, or a policy endorsement on your existing policy. Endorsements offer extra coverage and will result in a premium increase.
What are policy limits and why should I be concerned about them?
Policy limits refer to the maximum amount your insurance company pays for a covered peril. Each coverage type will have a coverage limit assigned to it based on the terms of your policy. Coverage limits are available at different levels. Consult with your insurance advisor to ensure the coverage limits match your needs.
Low policy limits mean less payout if you suffer a loss or damage, whereas higher policy limits offer larger payouts by your insurance company. Consult with your insurance agent about the recommended policy coverage limits for your home.
What is Replacement value or market value?
Replacement cost is the cost of your home to rebuild from the ground up. It includes labor rates for your market, materials, and loss of personal property and contents. Market value is how much your home would sell for in today's market. The purpose of insurance is to restore your home to its original state before the loss.
What is the difference between cancellation and non-renewal?
A non-renewal of your New Hampshire Homeowner's policy happens at the end of your policy term. It is when your insurance company decides not to renew your policy. If this happens contact your agent and they will help you find coverage with a new insurance company. With home insurance, it could be a result of a change in underwriting standards, a change in claims status, or poor payment history, to name a few.
Cancellations typically happen during the policy term and can be initiated by the insured or the company. For example, the insured decides they've found a better deal elsewhere, or a company cancels the policy due to non-payment.
It is important to note that you do not want a lapse in policy coverage. Leaving yourself exposed without insurance coverage could be catastrophic to your financial security, and lapses in coverage could make it hard to secure a new policy at a competitive rate. Your New Hampshire based insurance agent can advise you on steps you need to take to maintain insurance coverage for your home, whether it's addressing underwriting issues with an existing carrier or finding a new policy with a new company.
Get the most out of your home insurance coverage
Protecting your financial wellness and lifestyle starts with understanding how your home insurance works and what steps you can take to protect your home and family from financial loss. Another vital step is to partner with a local insurance agency with the insurance expertise and an understanding of your community. They have the tools to customize an insurance protection plan with your specific needs in mind. If you have any questions, would like a quote or a home insurance policy review, please reach out to us. We're here to help.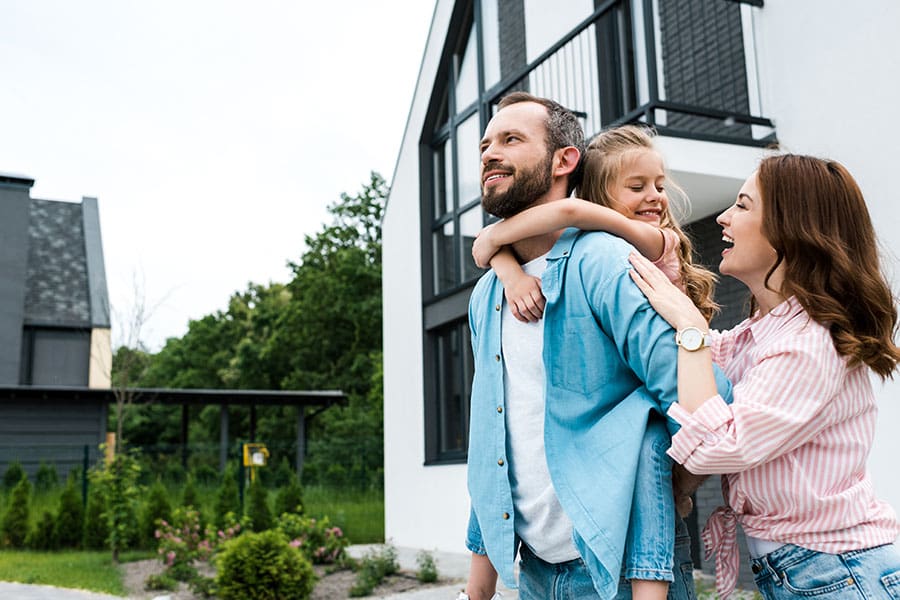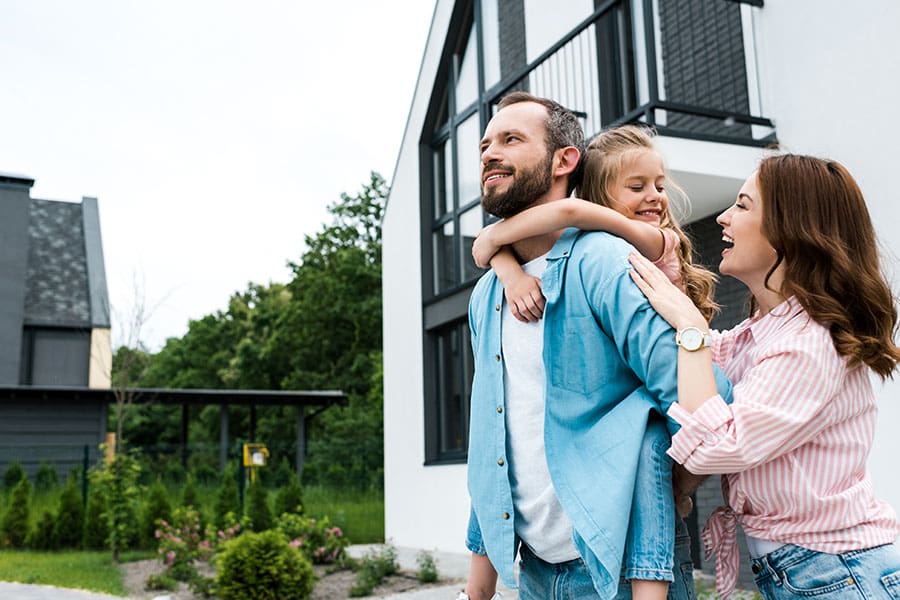 Get Started Today
As an independent agency, we are here to help you find the right Homeowners Insurance in New Hampshire coverage.
Get a Quote
  Homeowners Insurance in New Hampshire Quote Request
As an independent agency, we are here to help you find the right coverage.
Get a Quote
It only takes a minute to get started.
Fill out the form, we'll be in touch.

Review options with an agent.

Get the coverage you need.
Would you rather discuss this in person? Get in touch with an agent today!