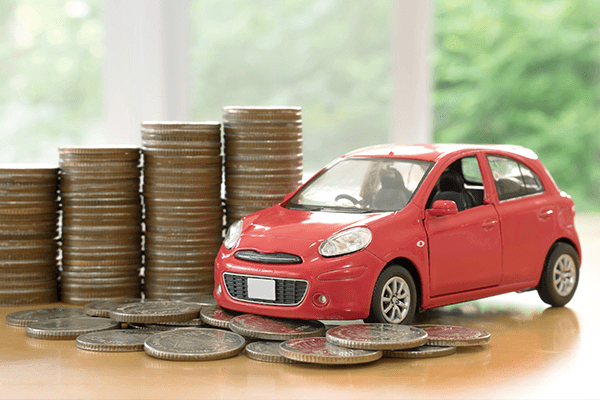 What you need to know when insuring a new teen driver
There are many uncertainties surrounding teen drivers. Not only are parents concerned about the safety of their new driver they may also be thinking about how much auto insurance for teen drivers will cost. Since teen drivers are new, they are statistically more likely to cause traffic accidents or damage to their vehicles or other people's property. Due to their lack of experience, they tend to be distracted drivers and exhibit more risky driving behaviors. If your household is about to add a new driver, ensure they understand that bad driving habits can result in higher premiums or a canceled policy. In addition, their poor driving habits could endanger themselves and others. Here are some ideas to help minimize the risks and the cost of having a new driver:
Have your child complete a driver training class. Proof of completion of a driving class could lower auto insurance premiums. Plus, there's the added benefit of gaining a more skilled and confident young driver.
Ask your insurer if they give discounts to students with good grades.
Texting and driving are unacceptable. Make sure your teen is aware of the consequences. Getting caught while texting and driving could result in fines, legal actions, and a significant increase in insurance premiums.
The vehicle your teen drives matters and will affect the cost of insurance. Consult with your insurance agent about possible rates before you or your teen purchases a car to drive.
Be aware of how often and how many miles your teen drives. Insurers charge a lower premium for fewer miles and less frequent driving.
Build a long-term relationship with your insurance company. Some companies reward longevity and loyalty with accident forgiveness by forgiving a driver's first accident or minor traffic violation.
Increase deductibles to lower your premium payments.
Talk to your agent about a multiple-car discount for multiple cars insured by the same company.
Bundle your home and auto insurance for bundled policy discounts.
Talk to your agent about establishing adequate limits for your auto insurance. Auto insurance for a new teen driver is often expensive, but seeking out lower premiums while sacrificing coverage should be considered carefully. Lower premiums mean less coverage. Talk to your agent to make sure the coverage meets your needs. The costs associated with vehicle accidents continue to rise, with vehicle repairs and property loss claims becoming more expensive, along with increased medical expenses and the possibility of liability lawsuits. You might consider getting higher liability limits by purchasing an umbrella policy for coverage that will extend after the limits of your underlying policies are exhausted. Talk to an insurance professional about options to help balance coverage with cost.
Frequently asked questions about auto insurance for new drivers
Q: Is insurance more expensive if you drive a red car?
A: No. The insurance company does not care about the color of your car, but the make and model matter. Sportier cars, trucks, luxury cars, and expensive SUVs will cost more than a standard 4-door sedan.
Q: How do I get insurance if I buy a car on the weekend?
A: Most people do not realize there is a grace period of a couple of days from when you take possession of the car until you need to notify your insurance company. Some dealerships offer and try to sell auto insurance with the car, but this may not be your best and most affordable option. The best way to handle this is to talk to your agent before going to the dealership so they can advise you on the steps to take.
Q: Will my auto insurance cover damages if someone drives my car?
A: Yes. Insurance coverage will cover the car if the person has permission to use your vehicle.
Q: Will auto insurance cover my belonging if they are stolen from my car?
A: No. Your personal belongings are covered
under your renter's or homeowner's insurance.
Tips for filing a claim
Have current insurance documentation in your car or access to your proofs of insurance via your insurance company's mobile app.
Think safety first. Contact the police or emergency personnel if injuries or a crime were committed.
Use a mobile app to notify your insurance company about the claim.
Take photos of the accident and share them via the app or send them to your insurance company.
Get the names and badge numbers of police on the scene.
Record contact information of the people involved, including driver's license number, car registration number, first and last name(s) of those involved, and their insurance company contact information and policy number.
Having a new teen driver in your household can cause a lot of concern, including the safety and security of the driver and financial protection against accidents and losses. Our agents are here to advise and guide you through the process of insuring a new teen driver. Please reach out with any questions you have.
Call to talk to an agent or get a quote at 800-392-6532.