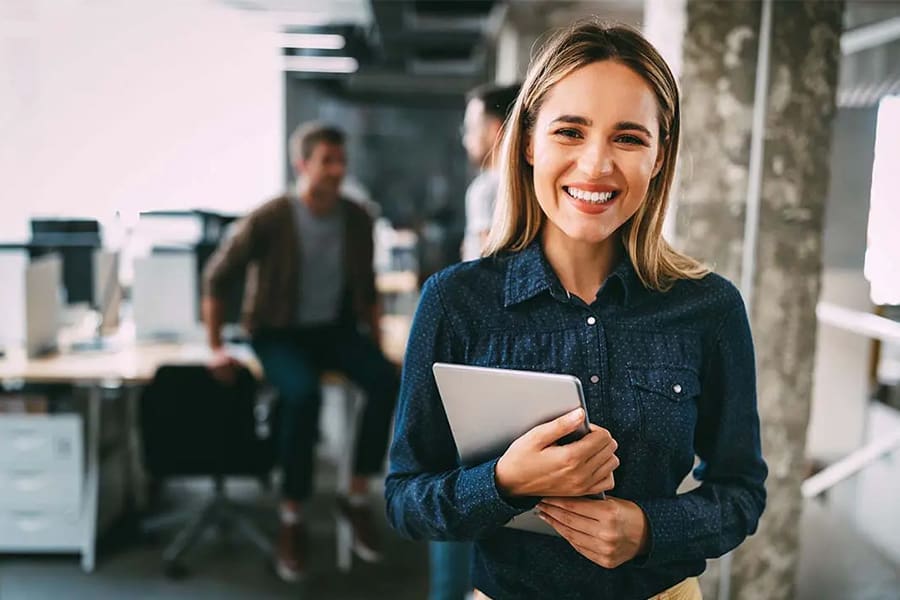 New Hampshire and Vermont businesses are not immune to general liability claims. Commercials on TV for plaintiffs' attorneys are a not-so-subtle reminder that we live in a litigious society and that businesses must protect themselves from lawsuits. One essential protection for employers, both large and small, is commercial general liability (CGL) insurance. CGL covers the cost of claims when a business is sued by someone for bodily injury, property damage, or advertising injury.
Negligence lawsuits are on the rise for New Hampshire and Vermont businesses.
Unfortunately, lawsuits against employers in New Hampshire and Vermont for negligence are on the rise. In fact, A.M. Best, an insurance rating agency, recently gave the U.S. commercial general liability market a negative outlook, citing several legal trends that are driving up the claims cost. The rising cost of claims directly impacts the financial stability of businesses in our state.
NEW HAMPSHIRE BUSINESS PROFILE
Total Employers 38,350
Total Employees 621,263
Annual Payroll $33,455,183
VERMONT BUSINESS PROFILE
Total Employers 20,540
Total Employees 258,423
Annual Payroll $11,668,150
Source: US Census Bureau – 2020 report
These statistics show that there's a lot at stake in providing financial security to businesses throughout New Hampshire and Vermont. A.M. Best noted more frequent and severe lawsuits (known as "social inflation") and third-party litigation financing as key reasons why commercial general liability carriers are under pressure to increase rates and tighten policy terms and conditions.
With these increased risks, many businesses see the importance of securing a commercial general liability insurance policy. Working with a licensed insurance professional can help companies find the best coverage at the best rates.
What commercial general liability covers
Commercial general liability covers many of the liability situations most companies encounter during their normal business activities. Coverage includes medical, property, legal, compensatory, and punitive damages you must pay if you are found legally responsible for:
Bodily injury and property damage, including emotional distress and mental trauma. CGL covers injury and damages that occur on your business premises as a result of your operations or from work done by an employee off-site. For example, if an electrician you employ causes a shortage in a customer's wiring and there is a fire, a CGL policy would cover the claim.
Medical expenses for someone other than an injured employee on your property. You need not be sued to file a medical claim. Coverage is provided on a no-fault basis and includes hospital and ambulance expenses and even funeral expenses if someone dies due to an injury on your property or from your operations. Employees who are injured at your workplace are covered by your workers' compensation insurance.
Personal and advertising injury. CGL policies also cover copyright infringement, libel and slander, invasion of privacy, wrongful eviction, false arrest, use of another company's intellectual property, and misleading advertising claims.
Examples of commercial general liability claims for New Hampshire and Vermont businesses.
Your local New Hampshire restaurant has a kitchen fire that destroys part of the building you rent. Your landlord sues you for $300,000 in damages. Your commercial general liability policy can help cover the cost of the property damage lawsuit.
Your Vermont business sees a lot of walk-in customers. A customer slips and falls on your property during a wet and icy day. Their accident results in injuries that require multiple surgeries and time lost at work. Your commercial general liability policy can help cover costs associated with the bodily injury claim.
Your New Hampshire-based toy manufacturing company sold a toy that resulted in an injury to a child. As a result, the family is suing you for $75,000 in medical expenses. Your commercial general liability policy will help cover the cost of this product liability claim.
Your Vermont company launches a new advertising campaign, and another company sees the campaign and sues you for copyright infringement. They file a suit for $125,000. Your commercial general liability insurance policy will help cover the costs of this advertising lawsuit.
Commercial general liability limitations and what's not covered.
CGL policies provide some product liability coverage for New Hampshire and Vermont businesses. However, purchasing product liability insurance that covers product recalls may expand coverage to fit your needs if you manufacture or sell products. These policies cover product defects, malicious tampering, contamination, mislabeling, and deceptive marketing claims.
Things that are not covered by a commercial general liability policy.
A CGL policy is not a catch-all for all liability claims. To resolve gaps in coverage, policy endorsements or additional policies may be necessary. Consult with your business insurance agent. They will help develop a risk profile and work with you on strategies to cover those risks.
Professional liability – you would need a separate professional liability or errors and omissions policy that covers negligent professional acts.
Workers' compensation – workers' compensation is a separate policy required by law in New Hampshire and Vermont if you have employees. It provided coverage for employees injured on the job.
Directors' and officers' liability – it provides protection for people who act on behalf of your business.
Pollution liability – protects against environmental risks associated with the ownership or lease of property or an operational facility.
Commercial auto liability – for companies that operate vehicles for business purposes.
Cyber liability – for protection against cyber-attacks and data breaches.
Employment practices liability – provides coverage for employee-related risks such as wrongful termination, harassment, discrimination and workplace conditions.
Understand commercial general liability policy limits.
CGL policies have limits on what they will pay. Most have an occurrence limit and an aggregate limit. For example, a policy may be written as a $1 million/$2 million policy, meaning it will pay up to $1 million for a single claim and up to $2 million during the policy term.
You must pay the excess amount if a claim exceeds the policy's limits. Excess and commercial umbrella insurance are two ways to add additional coverage to your underlying CGL policy inexpensively. Your insurance professional can advise you on limits and the best way to increase them if needed.
Pricing and other considerations.
Ask your insurance adviser about pricing a Commercial General Liability policy that's tailored to your industry and risk exposure.
Premium costs are based on
Company size
Type of business
Annual revenue
Location
Number of employees
Claims experience
Condition of your property
Policy limits and the deductible amount also affect your cost. Adjusting these will impact the cost. In addition, you may choose between a claims-made and an occurrence policy.
Claims-made policy: the loss must occur, and you must file a claim within the policy's reporting period. The claim won't be paid if the policy is no longer in force.
To extend coverage beyond the reporting period. Purchase an extended reporting period (ERP) option will help protect against future claims if you cancel the policy.
Occurrence policy: Your policy would respond to claims filed at any time if the loss occurred when the policy was in force. So, if a customer files a lawsuit a year after an accident occurred on your property, it would be covered if it happened during the policy period. Often, occurrence policies cost more than claims-made policies because there is no time limit on filing claims.
Money-saving tips when purchasing a Commercial General Liability Policy
Lowering policy limits – Talk with your agent about adjusting your policy limits. Lower limits for some coverages may be sufficient depending on your risk profile. Be aware that lower limits could put you at risk of paying out of pocket if the claim amount exceeds the limits provided by the policy.
Raising deductibles – This is a potential way to lower premium costs. If your business can absorb higher deductibles if a claim arises, then talk to your agent about this money-saving option.
Consider a packaged policy – You might consider a business owners policy (BOP) or commercial package policy (CPP), which combine many of the protections a business needs into one policy. By bundling the insurance, the overall cost is lower than if you purchased each policy separately. Your adviser can help you decide what coverage you might need in a BOP or CPP, including commercial property and business income insurance.
Minimize risk exposure – Your agent can help you assess risks associated with your business. Some examples of how to minimize risk include creating employee training and awareness programs, reducing workplace hazards, and improving security are several ways to help lower your liability insurance costs.
Commercial general liability is a key coverage, and it may be required.
A commercial general liability policy is one of several key coverages you need to protect your business. Some would argue it's the most important commercial coverage since businesses are so often sued, and one lawsuit could bankrupt or severely hurt your operation.
There are instances where you may be required to have CGL insurance. These include when you are signing a lease for office space, signing a contract to do work for a client or another company, or applying for a license.
A commercial general liability policy makes sense from a liability protection standpoint and demonstrates to your customers, business partners and creditors that you have insurance and are financially secure. Vermont and New Hampshire contractors often will ask you to name them as an additional insured on a CGL policy. This protects them when they are doing work for you.
Today, rising medical expenses, steep legal fees, and huge jury awards are causing a significant tightening in the CGL market. Carriers have raised rates and toughened their terms and conditions, making it more difficult for businesses to find affordable coverage.
These developments make it imperative that you consult an insurance professional with expertise in business liability coverage. You want the confidence that your business is adequately covered but isn't paying more than necessary for this essential insurance protection.
Talk to an agent about Commercial General Liability coverage for New Hampshire and Vermont businesses.
Ask us about a Commercial Packaged Policy for convenience, improved risk assessment, and available discounts.
Give us a call at 800-392-6532
---
This content is for informational purposes only and not for the purpose of providing professional, financial, medical or legal advice. You should contact your licensed professional to obtain advice with respect to any particular issue or problem.
Copyright © 2022 Applied Systems, Inc. All rights reserved.