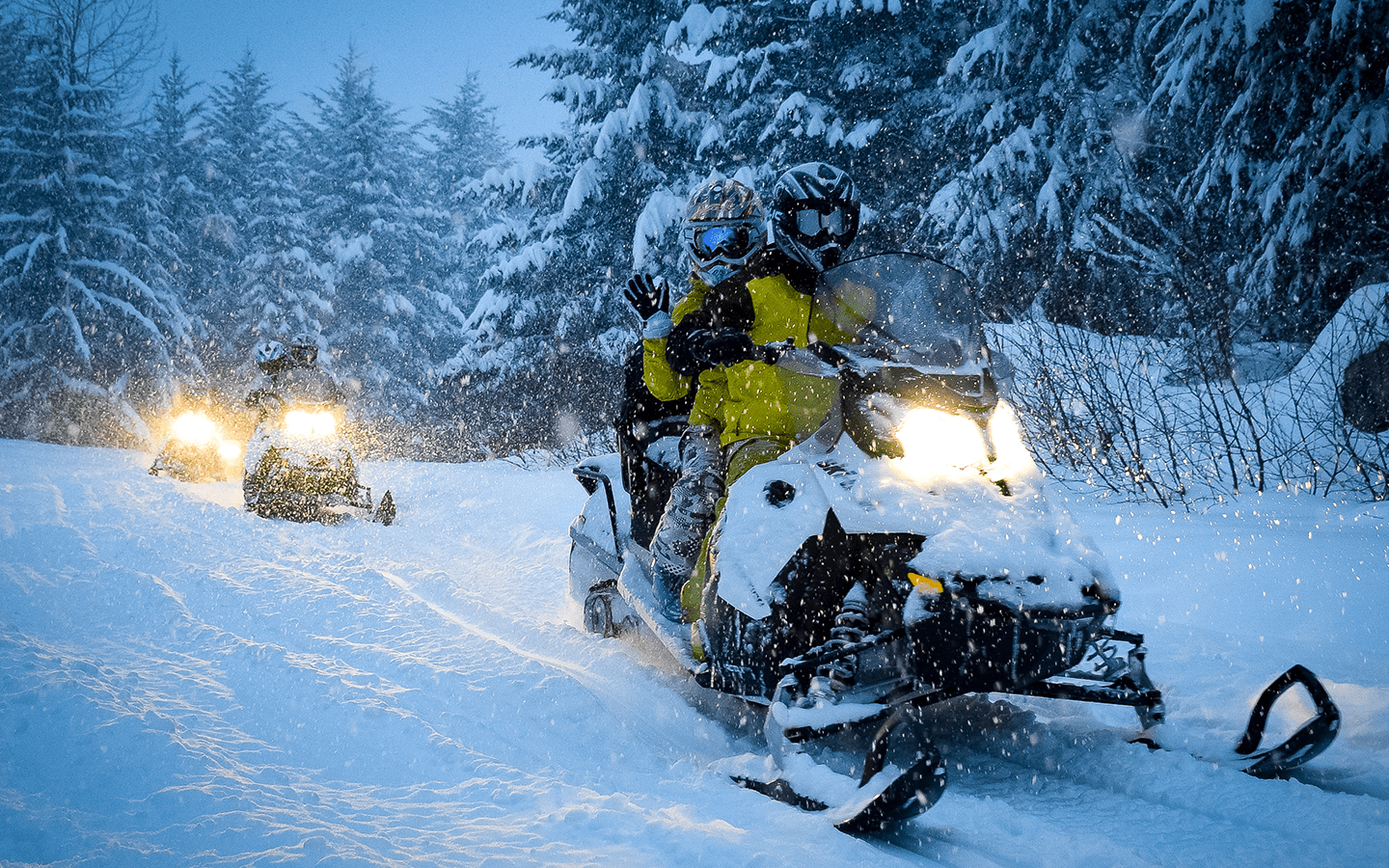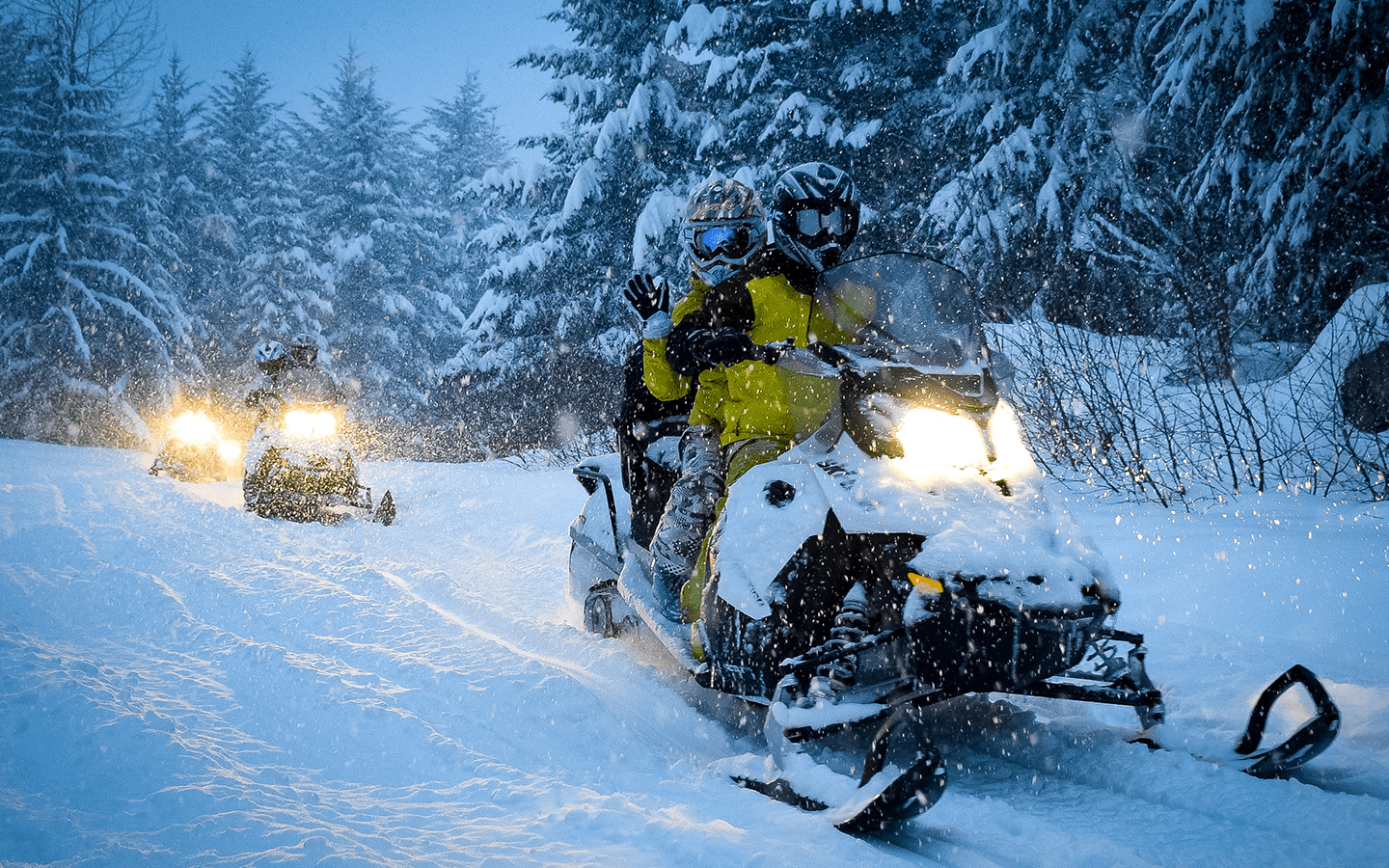 Snowmobiling can be an exhilarating but risky winter sport. Today's high-powered machines can weigh as much as 600 pounds, reach speeds as high as 200 miles per hour and cost well over $10,000. Property damage and injuries from snowmobiling accidents can be severe. Snowmobile insurance provides coverage for the unexpected.
Snowmobiles aren't usually included under your homeowners or auto insurance policy, so you will likely need separate coverage.
Policies can provide coverage for damages to the machine and personal injury and your legal liability if you're responsible for another person's injuries or property damage.
Liability coverage
Some states require you to have liability insurance for your snowmobile, which helps cover costs if you damage someone else's property or injure someone else in an accident. Even if your state doesn't require this coverage, it's a good idea to have it.
The amount of coverage depends on the limits you set when you buy your policy. Minimum liability coverage may be sufficient if an accident doesn't involve serious injuries or extensive property damage.
But if the costs of the accident exceed your coverage limits, you'll be responsible for paying the rest out of your own pocket. An umbrella policy can provide additional coverage beyond the limits of your existing policies.
Collision coverage
Collision coverage helps pay for the cost of repairs if you damage your snowmobile in an accident, whether you hit a rock or collide with another snowmobile on the trail.
Comprehensive coverage
Comprehensive coverage can help pay for repairs or replacement if your sled is stolen or damaged by something other than a collision. Covered risks may include sinking through the ice on a frozen lake or river, along with:
Fire
Hail
Hitting an animal
Smoke
Theft
Vandalism
Damage from a falling object
Additional optional coverages
You may want to consider several additional kinds of insurance for your snowmobile, including but not limited to the following:
Accessories and custom parts/equipment. Accessory coverage is for items or extra equipment installed on the snowmobile that wasn't factory installed, like windshields, special paint, engine performance equipment, skid plates, storage bags or GPS, and safety apparel like helmets.
Medical payments. Medical coverage pays for hospital bills, regardless of fault, if you, your passengers, or anyone involved in a snowmobile accident is injured.
Roadside assistance. If you get stranded on the trail due to a dead battery, mechanical problem or other issue, roadside assistance coverage lets you call for help and hitch a ride to the nearest repair facility, at no cost to you.
Transport trailer. If the trailer you use to haul your snowmobile is damaged, stolen or totaled, repairing it or buying a new one could set you back financially. Investing in trailer insurance can protect you from this expense.
Uninsured/underinsured motorist bodily injury and/or property damage. This type of coverage protects you or someone riding your snowmobile from bodily injury, property damage, and financial loss resulting from some other snowmobiler who hits you and has no insurance or liability limits less than your own policy.
Cost
The insurance cost for your snowmobile varies depending on the coverage you buy, the type of machine you drive, where you live and ride, and other factors.
---
Reach out to a Colby Insurance Group agent for more information about your snowmobile insurance options so you can be sure to get the right type and level of coverage.
Get Snowmobile Insurance Quote
Get Snowmobile Insurance Quote
---
This content is for informational purposes only and not for the purpose of providing professional, financial, medical, or legal advice. You should contact your licensed professional to obtain advice with respect to any particular issue or problem.
 Copyright © 2022 Applied Systems, Inc. All rights reserved.