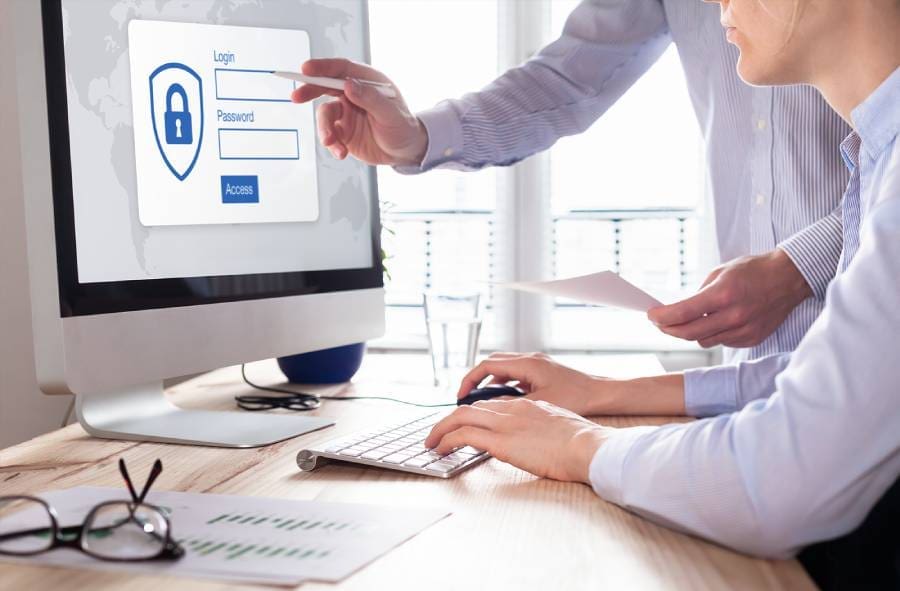 Keep Your Data Safe From Criminals with This Personal Cybersecurity Checklist
Are you doing everything you can to protect your personal information and important data? Whether it's by online fraud, identity theft, cyber extortion or a data breach, criminals are becoming more brazen and sophisticated.
Now's the time to take responsibility for your personal cybersecurity. Use this checklist to update your knowledge of best practices and minimize your risk of becoming a victim.
Use unique passwords for every account and device. Create passwords that are difficult to guess.
Change your passwords often (at least once per year) as a safety precaution.
Use two-factor or multi-factor account authentication.
Install security software and run automated software updates.
Install anti-virus protection.
Back up your data regularly.
Protect your sensitive personal identifiable information, like date of birth and Social Security number.
Open email attachments only if they come from recognized contacts.
If you receive an email from someone you know with only a link in the message, don't click on the link until you verify the email with the sender.
If an email looks fishy, delete it without opening it.
Ensure home smart devices have security protections in place. Read your owner's manual and install security updates as recommended.
Shop only on secure, reputable websites. Secure websites display "https" and/or a padlock icon in the address bar.
Don't make online purchases over public Wi-Fi.
Install mobile device apps from trusted sources only.
Update your mobile devices' operating systems and apps frequently to ensure you have the latest fixes and security protection.
Don't send sensitive information via text or email.
Monitor your bank accounts and credit reports.
Consider obtaining personal cyber insurance.
One way to protect yourself against a variety of cyber risks is by obtaining personal cyber insurance. Even the most vigilant and web-savvy people face ongoing risks. Personal cyber protection can often be added to a homeowners, renters or condominium policy. It can also be purchased as a standalone policy.
Contact your insurance agent to discuss whether now is a good time to add personal cyber coverage.
---
This content is for informational purposes only and not for the purpose of providing professional, financial, medical, or legal advice. You should contact your licensed professional to obtain advice with respect to any particular issue or problem.
Copyright © 2022 Applied Systems, Inc. All rights reserved.