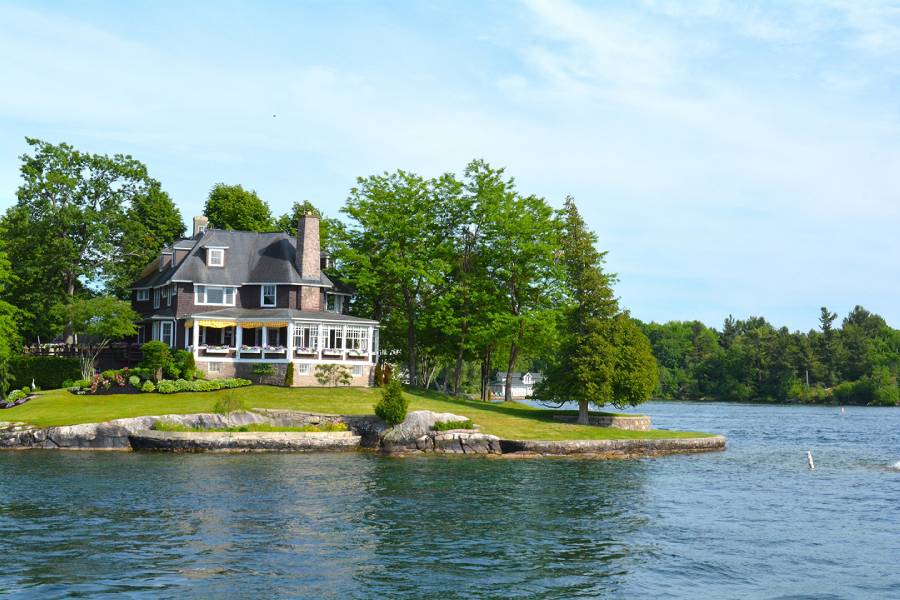 Seasonal homes are common in New Hampshire and Vermont. Homes are often left unoccupied during the year because of travel, seasonal use, and potential planned and unplanned vacancies. If your home is vacant, unoccupied or a seasonal property, is it covered under your homeowners insurance? Learn the difference between these terms and understand when you're covered and when you're not.
A standard homeowners policy doesn't provide coverage for a dwelling that is vacant or unoccupied for an extended period of time. It's normally specified in your policy details. If you leave your New Hampshire or Vermont home unattended for 60 days (30 days in certain policies) and something happens, your claim may be denied.
That's why you need to investigate vacant home insurance if you're planning to travel for an extended period or are in the process of selling or renting your house.
The difference between vacant and unoccupied
There is a big difference between a vacant home and an unoccupied one. Your New Hampshire or Vermont home is considered vacant when it is empty, while an unoccupied home is one that is just missing its occupants. The distinction is an important one if you are temporarily away from your home because it means you are (or should be) covered by your policy.
For the distinction of unoccupied to hold, none of the major pieces of furniture or appliances should be missing; it must be a livable space. You should contact your insurance professional, who will probably recommend adding an endorsement to your policy just to be safe. It's recommended that if major events impact the occupancy of your home consult with your agent to make sure you have the right coverage in place.
Construction versus renovation
Strangely enough, policies do not consider homes under construction to be vacant. You don't need a special endorsement or a separate policy to ensure coverage during the time your home is being built; a standard homeowners policy will do.
Renovations (major ones, anyway) are entirely different because rooms are emptied and the inhabitants are away. As discussed earlier, this constitutes a vacancy. Make sure you notify your insurance professional so they can adjust your coverage accordingly.
Who needs vacant home insurance?
You should talk to your insurance professional about vacant home insurance if:
You're buying, selling or renting your dwelling
You must be away from your home for more than 30 days
You're moving out temporarily for major renovations
You own a vacation home
You can cover a vacant home on your existing policy by adding an endorsement or purchasing a stand-alone policy. Since the risk of a fire or break-in is greater than in a regular home, you can expect to pay more for this policy.
Seasonal homes, like vacation properties, are subject to different rules than vacant and unoccupied properties. Your standard homeowners policy may cover a second home, but you should always check with your insurance professional to make sure your policy includes this coverage.
What is covered under vacant home insurance?
Most vacant home policies cover:
Named perils like fires, lightning, wind, hail and explosions
Glass breakage, vandalism and malicious mischief
Liability
Theft of personal property on the premises may not be covered and water damage is often excluded. There are different levels of coverage, so be specific about your needs before settling on a policy.
Contact your insurance professional for more information about this coverage or to review your current policy.
This content is for informational purposes only and not for the purpose of providing professional, financial, medical or legal advice. You should contact your licensed professional to obtain advice with respect to any particular issue or problem. Copyright © 2022 Applied Systems, Inc. All rights reserved.