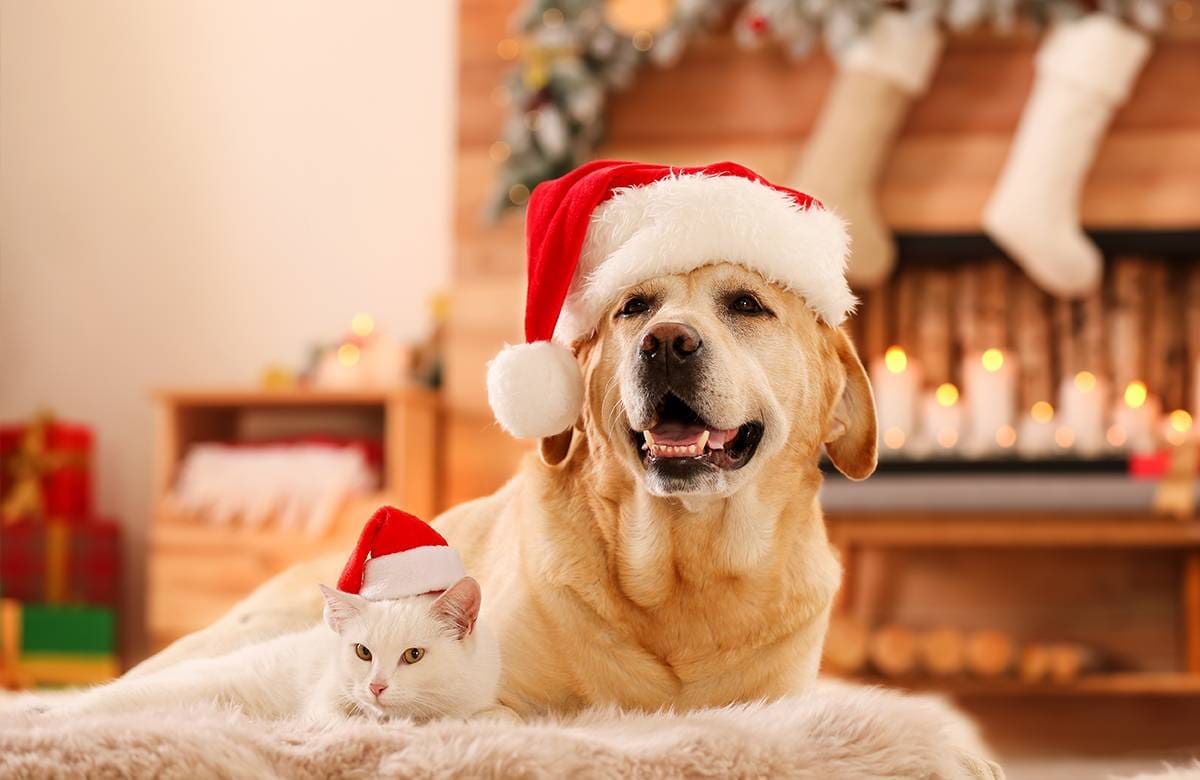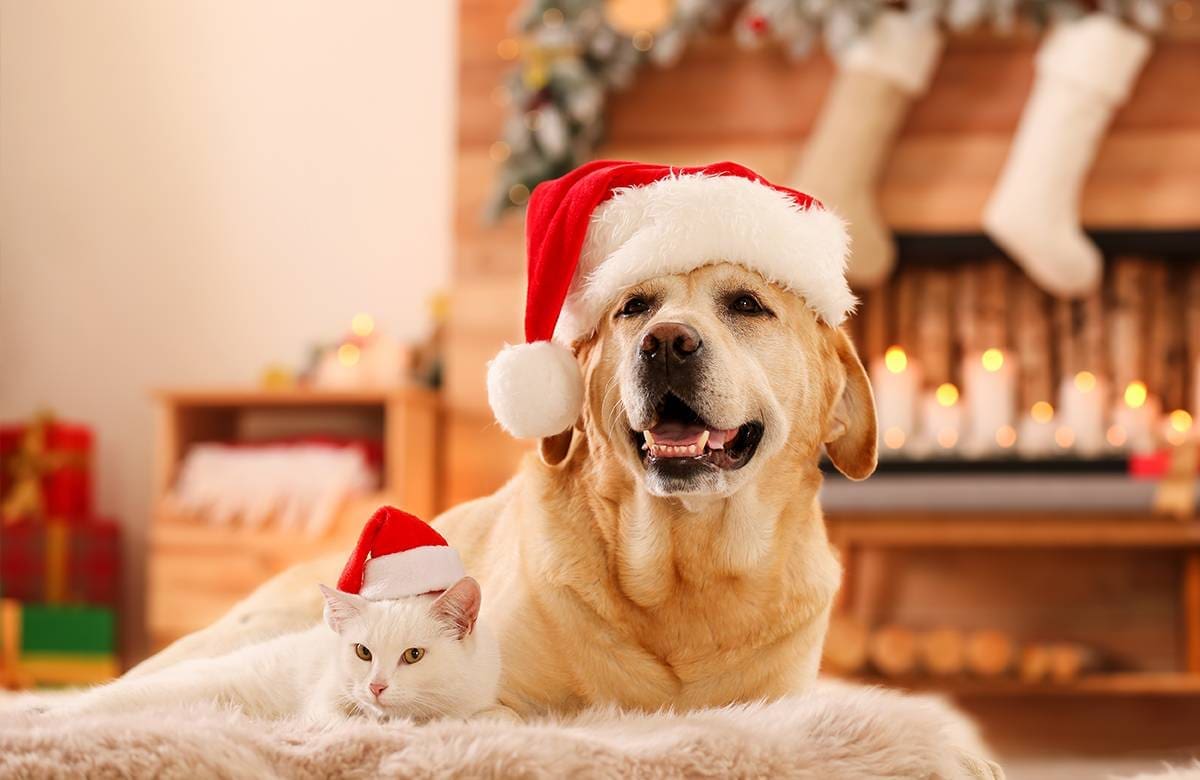 The holidays are full of joy for everyone — but they also bring along some danger for the four-legged family members in your life.
The holidays pose new hazards for your pets, from decorations to food to presents. Keep your cats, dogs, and other pets safe this year by watching out for these possible holiday hazards.
Watch the yummy foods
Holiday food isn't just tempting for humans. Even dogs and cats may also want to dig into family meals and desserts. When you serve up some cheer this year, keep an eye on these items and don't let your pet get a taste of these:
Chocolate, especially dark chocolate or baking chocolate, can be lethal to dogs even in small amounts
Artificial sweeteners in candies and baked goods, can cause diarrhea and liver problems in dogs
Poultry and ham bones, present a choking hazard to all pets
Yeasted dough, especially raw, can cause dangerous and painful bloating in animals
High-fat items like butter, turkey skin, ham, and more can lead to painful, life-threatening pancreatitis
Raisins and grapes, which are toxic for pets
If you want your pet to enjoy special holiday foods, bake up some items, especially for them or purchase holiday items at a local pet store. Remember, always monitor dogs when they are chewing on items like bones, antlers or rawhides.
Be careful with the Christmas tree
Christmas trees are both dangerous and challenging, especially for cats who like to climb. Secure your Christmas tree to the ceiling or wall to ensure it doesn't fall over if your kitty gets adventurous or decides to play with the ornaments. Here are some steps your can take to help keep your pets safe.
You should also avoid adding chemicals to the water at the base of live trees. Your pet will likely drink from the tree stand at some point, and additives to keep the tree fresh could be toxic.
Avoid food-based decorations such as salt-dough ornaments or popcorn garlands.
Position lights so they don't hang from the bottom of the tree, tempting pets to chew on the cords. If you have a new pet or one tempted to chew, check the lights and cords regularly for signs of chewing.
Monitor your dog or cat to ensure they do not chew on the branches of your tree. The branches and needles can cause stomach upset or, worse, a digestive tract obstruction.
And when it comes to tree décor, avoid salt dough ornaments, popcorn garlands, or other food-based decorations that could tempt pets. Also, try to purchase shatter-proof ornaments to prevent any possible injuries to you or your pets' paws.
Know which Holiday Plants Pose a Risk to Pets
Plants are a popular choice for gifts and decking the halls for the holidays, but several plants are dangerous for our furry friends. Most people are aware that poinsettia plants are toxic for pets. The sap from the leaves can cause nausea and vomiting. In addition, pesticides used to treat plants can also cause illnesses, especially for young animals such as puppies and kittens.
Prepare for guests
Not all pets enjoy houseguests. Many cats and dogs can't take the stress of crowds and new people, risking their health and causing strange behaviors, even biting or aggression.
Make sure your pet has somewhere safe and quiet in the house they can go to be alone, such as a bedroom away from the merriment. You may crate your pet with a favorite toy or treat if they feel safer that way or even board them away from home for the evening.
If other guests plan to bring pets to your home, be sure to set ground rules and make arrangements for their pets.
Clean up well
After your holiday party, clean up all scraps, food, tinsel, and more. Always take out the trash to keep it away from curious (and hungry) pets. When you let your pet out of their comfort area, give them plenty of praise and love to help them calm down and feel safe in their home again.
Keep your cat and dog in mind as you prepare for the holiday season. With the right precautions, every family member can have a happy holiday.
This content is for informational purposes only and not for the purpose of providing professional, financial, medical or legal advice. You should contact your licensed professional to obtain advice with respect to any particular issue or problem.
Copyright © 2022 Applied Systems, Inc. All rights reserved.