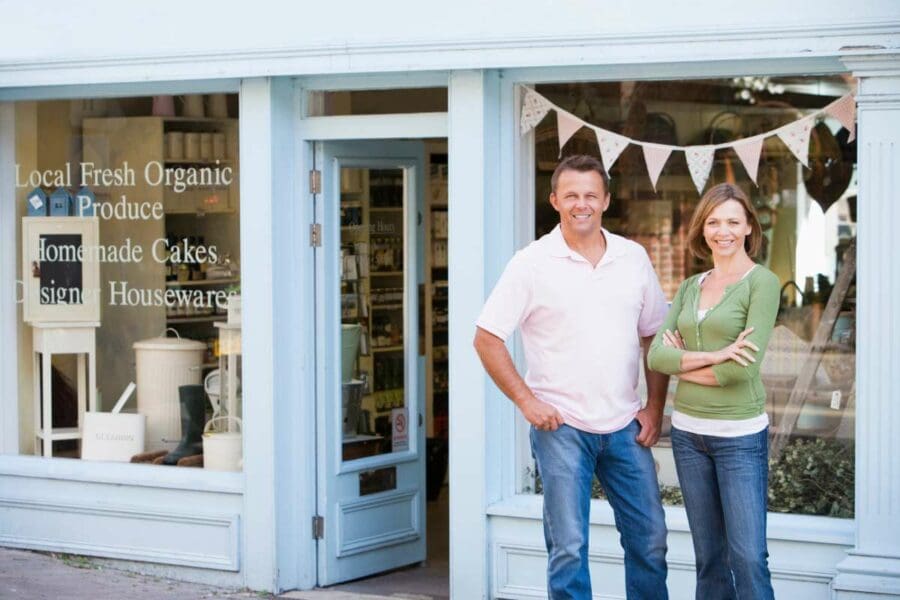 Commercial insurance covers many different types of risks that small businesses face, including property damage, employee injuries via a workers' compensation policy, and liability claims. It also helps cover costs associated with things like equipment purchases, advertising, and marketing. Businesses face many risks, and one way to secure broad coverage is through a packaged commercial business insurance policy. There are two types of packaged business policies, the first is a business owners policy or BOP, and the second type is a commercial packaged policy or CPP. In both instances, packaged policy address several risks most businesses face. To expand coverage, business owners, with the help of their insurance agent, will identify risks that are not covered or gaps in coverage. Additional policies and policy endorsements will help cover these gaps.
Understand the Basics of Commercial Insurance.
If you own a small business, chances are you need commercial insurance. You might not realize it, but several types of commercial insurance policies are available to protect your business against various risks. Partnering with a trusted insurance agent in your area will help you identify the financial risks associated with your specific business. Working with your agent together, you can develop an insurance protection plan for your business. Types of commercial business insurance include:
General liability insurance – provides coverage for liability-related claims.
Property insurance – protects against the financial loss associated with property damages.
Business interruption insurance – covers interruption to your business, such as restricted hours of operation or limited services resulting from a covered peril.
Workers' compensation insurance – required to protect workers against work-related injuries and is required by law in New Hampshire and Vermont.
Commercial auto insurance – to cover business vehicles and auto-related claims.
Cyber liability – protects against financial loss resulting from a cyber-attack or data breach.
Inland marine policy – protects your business property when away from your business location.
Professional liability – covers claims associated with expert advice and services your company provides.
Errors and omissions insurance – protection for liability claims for losses that other people suffer because of your actions or lack of action.
While this list is long, it does not cover all of the available coverage options for your business. Talk with your agent about your business. An insurance protection plan is customizable to fit the needs and exposures of your business.
Protect Your Assets with Liability Coverage.
A liability policy protects your business against claims made by third parties who suffer injuries due to your negligence. It also covers legal fees associated with defending yourself against such claims. The main liability policy that serves as a cornerstone for your business is a general liability policy. Additional policies that address liability risks include professional liability, errors and omissions, cyber liability, and more.
Manage Risk with Property Coverage.
If you own property, whether it's real estate, equipment, inventory, or other assets, you need to protect them from loss or damage. This is called "property coverage." You should consider purchasing property coverage when you start your business because it will cover any losses caused by theft, fire, vandalism, or natural disasters. Often paired with a general liability policy, property insurance will protect your assets. Policies that expand coverage for property damages include inland marine coverage, equipment or systems breakdown, and flood insurance.
Working with a local agent.
Your insurance agent is your protection partner. Local insurance agents are more likely to understand your business's unique characteristics and location. They may even be one of your customers. Local agents have the unique advantage of having several insurance companies to choose from to find the best value for coverage and price based on the needs of your business.
Colby Insurance Group has local offices in Vermont and New Hampshire with local agents that live, work and play in the communities where you do business.
Call 800-392-6532 to speak with an agent or use our online quote form to get started.
This content is for informational purposes only and not for the purpose of providing professional, financial, medical, or legal advice. You should contact your licensed professional to obtain advice with respect to any particular issue or problem.
Copyright © 2022 Applied Systems, Inc. All rights reserved.