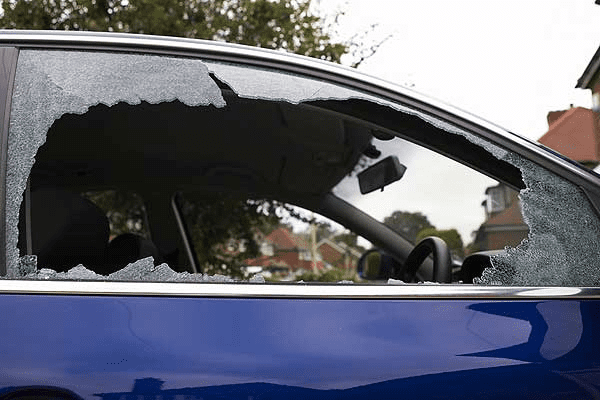 Does Vermont auto insurance cover items stolen from my car?
No one is immune to car break-ins. Thefts and auto break-ins happen in cities and small towns throughout Vermont. Many people don't know that your auto insurance does not cover the theft of personal items from your car. Are you surprised? Let me explain. The robbery of personal items from your vehicle can happen anytime or anywhere. The two types of items stolen are personal items such as cell phones, wallets, or purses, and items stolen off the car that are permanently attached, such as airbags or factory-installed electronics.
How to prevent the theft of items from my car in Vermont
Cities such as Rutland and Colchester, Vermont, report higher auto theft rates, but small Vermont towns are not immune. Thieves are opportunistic and willing to take advantage when you let your guard down, such as parking at home or a friend's house and not locking your car doors. It's best not to assume your belongings are safe in your car. In fact, it's common for auto break-ins to happen right in your driveway or on the street in front of your house. Thirty-six percent of all larceny police reports are for items stolen from parked cars. Here are some tips to help prevent the theft of your belongings.
Lock your car
Enable a car alarm system
Park in a well-lit spot at night or in a garage
Do not leave valuables in plain sight
Stow small items out of sight in the glove compartment or center console
Lock larger valuable items in your trunk, so they are out of sight
Take valuable items with you when possible
Here's an overview of the types of Vermont auto insurance coverages.
Collision Coverage: Covers a crash or collision with another vehicle or a stationary object. Collision only covers the damage to your car.
Liability Coverage: Will help pay for damages or injuries to another vehicle, property, or person.
Comprehensive Coverage: Covers damage to your vehicle other than collisions such as natural disasters or storm damage, theft of your car, vandalism, animal strikes, and fallen objects. When vehicle damages happen during a break-in, comprehensive coverage pays for repairs to your automobile.
Your homeowners, renters, or condo insurance covers personal items stolen from your vehicle.
Your Vermont homeowner's or renter's insurance covers stolen personal property outside the home, including from your car. Protection for your belongings away from home is one reason to get renters insurance.
Here's an example that will help clarify which type of policy covers the losses or damages if a vehicle break-in.
Example: You parked your car on the street, and someone pops out the lock to gain entry. They steal your laptop, computer, cell phone, and expensive watch. The thief also rips the factory-installed stereo from the dash. Here's how you're covered.
Dents, scratches, and damages to the vehicle by the thief – Comprehensive Auto
Replacement and repair of the car for the stolen factory-installed stereo – Comprehensive Auto
Replacement of laptop, cell phone, and expensive watch – Homeowners, Condo, or Renters Insurance
Your deductible amount is one thing to consider before filing a claim for items stolen from your car. If the stolen items do not exceed the amount of your deductible, then you may choose not to file the claim and instead pay for the loss out-of-pocket.
Protection for personal items is an excellent reason to get renters insurance, and it's not very expensive or hard to get. To find out more about renters insurance, talk to your insurance agent. Talk with an insurance advisor to ensure all your personal property is covered.
We look forward to speaking with you and helping you understand your insurance options. Call us at 800-392-6532.
---
This post is for informational purposes. The details and conditions of insurance policies vary. We always recommend speaking with an agent to understand the terms of your existing policies and the policies you plan to purchase.