Bradford, VT Insurance Office
Insurance Services for Bradford Vermont and surrounding areas.
Our local insurance agents are here to help.
Contact Us
Have questions about insurance policies, billing, claims or anything else? No problem! Reach out and we'd be happy to help.
7 Ways to Assess the Value Your VT Insurance Company Provides
Try the ValChoice insurance company comparison tools at the end of this article for Vermont Home Insurance and Vermont Auto Insurance companies.
Most Vermonters are proud of their frugality. True to their New England neighbors, they often take a value-first approach to buying products and services and want to ensure their money was well spent.
Purchasing Vermont insurance is no exception. Here are seven ways to tell if you're getting good value out of your insurance.
Work with an agent who understands your unique needs. Insurance commercials on TV or your streaming channels often talk about "customizing" your home and auto insurance. They make it seem like a special service or feature, but it's not. With both home and auto insurance, there are different levels of protection depending on what insurance policy you choose. Your local agent is always interested in customizing your policy to meet your needs.
Work with an agent who has options and several companies to choose from – Insuring your Vermont home, auto or business opens up many options for choosing an insurance provider. A local independent insurance agent can access several companies, including national, regional, and VT insurance providers.
Understand what coverages are included in your policy and what is excluded. Insurance policies, whether for Vermont home insurance, Vermont auto insurance, or Vermont business insurance, are not meant to catch all and pay for all damages and losses. All policies have policy limitations and exclusions. Talk with your agent to understand the coverages you are getting and those excluded from your policy.
Understand your coverage limits. Make sure when purchasing VT insurance that you understand the coverage limits of your policy. The limits are the amount of money the insurance company will pay out related to a specific type of loss. As you may expect, policies with larger coverage limits cost more than policies with low coverage limits. However, when filing a claim, it's reassuring to know that the policy limits will offer enough coverage for the loss.
What policy endorsements are available to expand coverage, and how much will it cost? One way to cover gaps in coverage in your policy is to include endorsements. Adding an endorsement to an existing policy will expand coverage. Examples of endorsements are water and sewer backup, cyber insurance, business employee liability, and more. Your agent can help walk you through available endorsements for your VT insurance policy.
Are you able to take care of policy discounts? Depending on the type of VT insurance you're purchasing, discounts are often available. Such as accident-free for auto or installed security/fire system for your home. These are just two examples. Check with your agent for discounts that may apply to your policy.
Are you basing your assessment on price alone or other factors? If you're looking for the most bang for your dollar and not just the cheapest option, then take a look at the broadest coverage with the highest limits as a starting point. You can also adjust your deductibles to lower your overall premium cost once you know what the most optimal insurance program looks like, you can see if it fits your budget. If not, you can discuss ways to save money with your agent that would end up getting you the best coverage at the best price for your needs. Our agents start with a coverage first approach and then work to fit the best options into your available budget. Your financial protection is important to us.
How does your insurance company rank for claims handling? This may be one of the most important items to assess when purchasing Vermont insurance. We pay our insurance premiums with the understanding that insurance will come to our rescue if something unexpected happens. Understanding what's covered, having an agent that can guide you, and finally working with an insurance company with a great claims history are all keys to getting the most out of your insurance. After all, we pay for our insurance as a way to protect us from financial loss if the unexpected happens.
Use the ValChoice Vermont Insurance Comparison Tool
See how your current VT Insurance provider stacks up to the competition. This will give you a better understanding of the value you will get from the different insurance company options.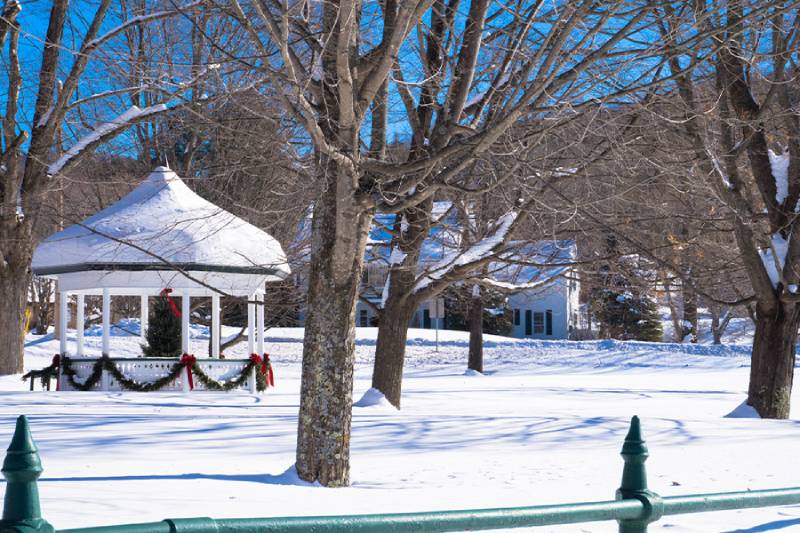 Get Started Today
As an independent agency, we are here to help you find the right coverage.
Get a Quote
Review Our Agency