Business Owner's Insurance in New Hampshire
Packaged commercial insurance protection for your business.
New Hampshire Business Insurance Guide
Owning and running a business in New Hampshire is the dream of a lot of working professionals; and a lot of people act on that dream—over 600,000 small businesses established each year with thousands of startup businesses in New Hampshire.
Business professionals transitioning from employee to employer sometimes overlook the importance of a solid business insurance plan. They often don't realize the number of potential financial risks involved. Various issues can impact your New Hampshire business's bottom line, from workplace accidents to disgruntled clients to negative media attention. While your company can always alter practices to learn from mistakes, you need protection for your finances and assets so your mistakes don't impact your ability to maintain operations. Commercial insurance in the form of a Business Owners Policy (BOP) provides financial protection for your business and your assets.
Do You Need a Business Owner's Policy for your New Hampshire Business?
All types of businesses need some form of insurance. For example, in all 50 states, including companies in New Hampshire, it's required to have workers' compensation insurance for your employees if an employee is injured. A Business Owner's Policy is a bundled policy consisting of different insurance coverages for your company. A BOP does not include worker's compensation coverage but does include property, general liability, and business interruption coverage. A Business Owner's Policy is a commercial insurance policy designed specifically for small-to-medium-sized New Hampshire businesses.
Do I Qualify for a New Hampshire Business Owners Policy?
Note that while all businesses are required to acquire some form of coverage, you're not guaranteed to qualify for a business owner's policy. Based on the characteristics of your company, you may require coverages and coverage limits that are not available in a BOP. In that case, your agent can design a commercial insurance coverage plan that meets the needs of your business. Providers will have different requirements, but generally, you can expect these to include:
The business location
The size of the business location
Business revenue amount
The classification of your business
The size and location of your business are two factors commercial insurance companies consider. Most insurance providers prefer to underwrite policies with a total square footage measurement under a certain amount. For example, retail stores and apartment buildings are a good fit for a business owner's policy. Business owners' policies are often a good option for New Hampshire home-based businesses. It's beneficial because you'll get more coverage than if you just got a rider added to your homeowners' insurance policy.
While a New Hampshire business owner's policy is a great baseline option for many businesses, it may not always be the best fit for your company. A customized commercial insurance package policy may be necessary as a company grows. It provides higher levels of coverage and more customized coverage for specific types of businesses and industries. Your Colby Insurance commercial insurance agent understands your New Hampshire-based business and will discuss the unique characteristics of your business and suggest coverage options to keep your business's finances and assets secure. Sometimes it's necessary to upgrade to a commercial policy to get a commercial insurance plan that protects your business. However, for the thousands of New Hampshire, small business owners, a BOP will provide all the basic coverage they require.
What Does Your Commercial Business Owners Policy Cover?
A business owner's insurance policy is a packaged insurance policy that includes several coverages in one policy. Because these policies are for general use by small business owners, you'll see three main components: property insurance, business interruption insurance, and liability protection.
Business Property Insurance for New Hampshire Based Businesses
Business property insurance is one portion of the BOP designed to give you protection and compensation for your business property in case of damages or loss. Property insurance can range from your business buildings (owned or rented) or any items owned by the business. If a third party owns an item, but it's in the business owner's care, this will also apply in most cases. Note that any property included in the policy must be stored or kept near the business premises. For example, you would be covered if you were loading a piece of equipment onto a truck and it fell and broke. However, if you took company property offsite and it was damaged or lost, it may not be covered. Some businesses expand their coverage to make sure such incidents are covered. For example, New Hampshire contractors may require "tools" coverage to extend coverage to business tools and equipment used on the job site.
Business owners' policies protect against covered perils as defined in the policy. It is like your homeowner's policy that has covered perils and exclusions. Common covered perils are:
Fire damage
Wind damage
Smoke damage
Vandalism
Business Interruption Insurance
As you can imagine, any accident or disaster may have multiple impacts on a small business. Not only do you need to pay to remove damaged items and replace them with new ones, but while this is all going on, you can't generate revenue. With business interruption insurance included in your BOP, any catastrophe that disrupts business operations will have your loss of income covered. This insurance can also cover tangential expenses, like if you need to move operations to a temporary location while your building is under repair.
For example, snowstorms are common in New Hampshire and can often lead to downed trees that may cause damage to the business property. The business may need temporarily close for repairs, resulting in a loss of income during the downtime. Business interruption coverage will help cover the loss of income and employee wages according to the policy terms.
New Hampshire Business Liability Insurance
Liability insurance protects the company by covering any legal responsibility for damages that may happen to other people. It excludes injuries to employees—that are generally covered by workman's comp. Instead, this is in case something happens to customers, clients, or someone else that visits your business. For example, say that a delivery person delivering to your office hurts themselves due to an accidental trip hazard in your reception area. Liability insurance would cover their medical bills and your legal responsibility.
In New Hampshire, weather conditions can often cause slippery or hazardous walkways, falling snow and ice, and other dangers to the public. It is your responsibility to provide a safe area for people visiting your office, but accidents happen, and that's where your liability coverage comes into play. Talk to your agent about the liability limits of your policy. If you decide that you would benefit from additional coverage beyond your underlying BOP policy limit, a standard recommendation is to add a commercial umbrella policy. Commercial umbrella policies provide liability coverage after the underlying policy limits are exhausted. With legal settlements and injury-related medical expenses on the rise, an umbrella policy can provide extra peace of mind. Coverage limits start at one million dollars or more. A BOP does not include an umbrella policy, but it is a common recommendation.
Additional Business Insurance Coverage Options for New Hampshire Businesses
The types of businesses that operate in New Hampshire vary greatly. While a BOP can help protect your business in various situations, it doesn't apply to all cases. Depending on the needs of your business, you may need to upgrade your policy or add additional coverage. It all depends on the business risks associated with your business. Here are some key examples of things you may want to add to your BOP.
Natural disaster coverage: We mentioned how your base policy would cover things like wind or fire damage, but other events, like earthquakes or flooding, will not be covered. You need to assess if there is a risk of these disasters impacting your business and act accordingly. Even if your business is not in a flood zone, many areas in New Hampshire are susceptible to flash flooding. Flood and earthquake policies are government programs managed by FEMA. You can purchase either of these policies through your independent insurance agent.
Errors & omissions (E&O) coverage: This type of coverage applies to liability if the information you provide/mistakes you make leads to an issue for your client. People often assume that E&O coverage only applies to professional services such as doctors, lawyers, and consultants. Still, if you operate a business in New Hampshire that relies on your expert advice and recommendations, you may want to consider E&O coverage. Examples include New Hampshire businesses such as landscapers, building contractors, plumbers, and electricians.
A good example is the services provided by a consultant. If a consultant in New Hampshire delivers services and expert advice, makes a mistake, and their client experiences a negative impact, this coverage will help cover legal fees that you may need to defend yourself in court against that client.
Another example is if a landscaper recommends a hardscape or land feature that results in accidental water damage to the property or home, the homeowner may hold the landscape designer responsible for the damages.
Employee dishonesty coverage: New Hampshire business owners place a lot of trust in their employees, but sometimes it can go wrong. Some examples include employees partaking in illegal activity on your company's time and property that can lead to a significant loss. Damages can result either through employee theft or customers/clients potentially being turned away due to their activities.
Business auto insurance: If your employees regularly drive as a part of their work with you, in a company vehicle or not, you may be legally liable if someone gets hurt in an accident where they are at fault. This policy provides you with an added level of coverage. Business auto insurance is essential for contractors or other companies where your employees always travel to different worksites in company vehicles.
Personal/advertising injury: This is an all-inclusive term for a policy covering your legal fees if you need to go to court over a case involving slander, libel, or copyright infringement. For example, if someone steals a trademarked idea and you sue them over it, this can help with your legal fees.
Cyber liability insurance: Over 3,800 data breaches were recorded in 2019, and despite what media coverage tells you, the bulk of the attacks targeted small businesses. Small businesses are uniquely vulnerable because they don't have the money to invest in the protective software many other companies do. On top of this, the heavy fines and loss of income that come with a breach can wipe out a small business. Cyber liability is a policy all companies handling customer data should consider.
What Will Your Business Owners Insurance Policy Cost?
A major consideration is how much you should budget for your business owner's policy. Even though a BOP is somewhat standardized, the risks associated with different businesses vary. For this reason, the pricing for a business owner's policy can range from a couple of hundred dollars to a couple thousand. You can expect to pay between $350 and $2000 a year. If your company requires more complex or expanded coverage and does not fit the BOP qualifications, you would need to upgrade to a commercial business insurance policy. Pricing will also vary by industry as some industries have more risks involved, such as comparing a retail shop to a building contractor.
By comparison, New Hampshire business insurance for a construction company includes coverage for both valuable property and significant liability due to the nature of their work. Because of this, they will probably pay a higher premium for coverage. Also, this is just for baseline policies. Any additional coverage we mentioned in the last section will cost more. Other factors that can impact your costs include:
How many claims you have filed in the past
Your payment history
The size of your staff
The length of your policy term. You can get lower premium costs with a higher deductible also.
Your insurance agent will recommend policy limits that fit your risk exposure.
How Do I Get a New Hampshire Business Owner's Policy?
So, it's easy to see how a business owner's policy is a good fit for small and medium-sized businesses. Now, let's explore what's involved in shopping for one. Remember, while the base policy is relatively uniform, you want a customized solution covering your industry's unique needs and liabilities.
First, gather all the essential business documents you'll need to fill out your application. Be sure always to fill these out as accurately as possible. These numbers not only determine how much your premiums costs, but if you provide false info, it may result in denied claims. Independent agents work with several insurance companies and will do the shopping for you, so you only need to provide the information once. Your agent, above all, will look to put proper coverage in place for your business. While price matters, they will look carefully to ensure you have adequate coverage in place to protect you from the risk exposures of your business. The information you provide will help them find the coverage you need at a competitive price.
Estimated revenue numbers for the next 12 months
Assessed value and type of all equipment, tools, and inventory
Information on how long the business has been open and how long you have been in the industry
Information about your current insurance policies
Past claims history
Details on if you work with the public, with hazardous materials, or anything else that may cause more liability
Next, to adequately customize your policy for your specific needs, your agent will do a risk assessment by asking you questions about your business, including but not limited to operations, your New Hampshire business location, and your personnel. For example, if you collect and process customer data, you'll likely want a cybersecurity policy. If you are opening a location in a flood zone, you may wish to purchase flood insurance. If you decide to add coverages beyond what's provided by your business owner's policy, then they can be bought as separate policy endorsements.
A business owner's policy is essential for protecting your company, its assets, and employees. However, simply picking the first option, you come across is a poor decision. Finding the right match for you requires working with the top insurance professionals in the industry. Call Colby Insurance Group to speak with an insurance specialist at 800-392-6532.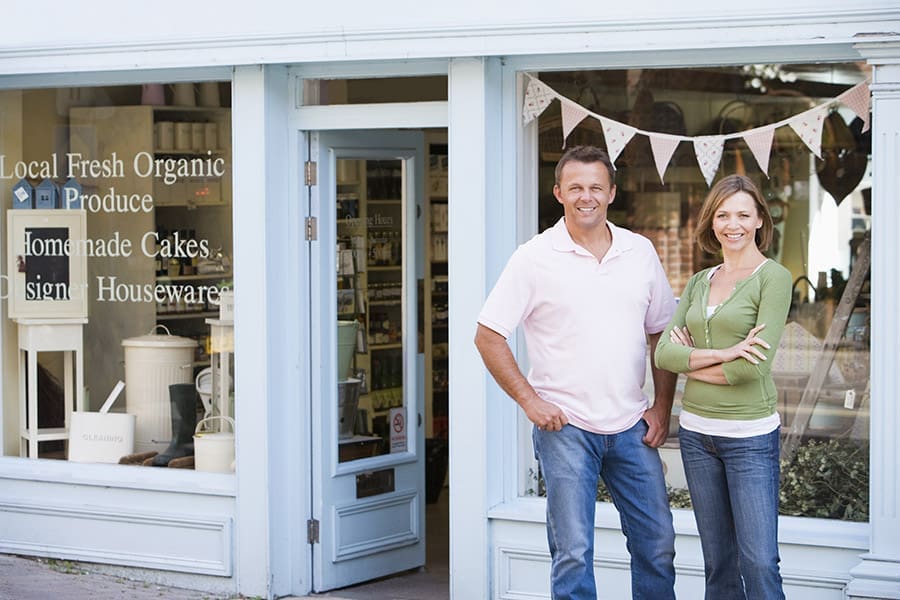 Get Started Today
As an independent agency, we are here to help you find the right Business Owner's Insurance in New Hampshire coverage.
Get a Quote
  Business Owner's Insurance in New Hampshire Quote Request
As an independent agency, we are here to help you find the right coverage.
Get a Quote
It only takes a minute to get started.
Fill out the form, we'll be in touch.

Review options with an agent.

Get the coverage you need.
Would you rather discuss this in person? Get in touch with an agent today!