Lyme, New Hampshire Insurance
Meeting the insurance needs of families and businesses in Lyme, NH and the Upper Valley
Local insurance agents are here in the Upper Valley
Learn More about Lyme, NH and the Upper Valley of New Hampshire and Vermont
The Colby Insurance Group's Lyme, New Hampshire location is in the heart of the Upper Valley of New Hampshire and Vermont and right next door to Hanover, New Hampshire. Lyme is near Dartmouth College, Dartmouth Hitchcock Hospital, and not far from Lebanon and the Lebanon Business Park. The Lyme area offers good job opportunities and excellent quality of life.
Lyme New Hampshire, Area attractions
Dartmouth College
Dartmouth Ski-Way
Hood Museum of Art
Mascoma River Greenway
Upper Valley Aquatic Center
Post Pond
AT Appalachian Trail
The region has a packed calendar of events with many things to do throughout the year, from winter festivals, farmers' markets, and antique and craft shows.
Things to do in the Lyme and Hanover New Hampshire Area
Hanover, NH, about 20 minutes from Lyme, is the home of Dartmouth College, a center for the arts, college sports, and events such as their annual Winter Festival. Enjoy a hockey game at Thompson Arena, basketball, football at Memorial Field, or a wide variety of Ivy League sporting events.
Main Street in Hanover has several shops and local restaurants to enjoy.
About 25 minutes down the road from Lyme is Lebanon, New Hampshire. Lebanon has several shopping centers and restaurants and is the home of the Lebanon Oprah House.
Across the river from Hanover is the town of Norwich, Vermont, and the home of King Author flour. A popular destination for foodies and bakers. They offer a retail shop, café, and cooking classes at the facility. You can easily enjoy hiking, biking, fishing, canoeing, or kayaking along the Connecticut River in an area full of natural beauty.
AT Appalachian Trail goes through Hanover and is conveniently located for hiking a small part of this iconic trail system that extends from the state of Georgia to Acadia National Park in Maine.
There are hiking and biking trails throughout the region suited for all ages and abilities.
Lyme and Hanover New Hampshire Area insights and statistics
The population for Lyme, NH, reported in 2018 was 1,679 people. The median age is 47.4 years, higher than the New Hampshire median age of 43.9 years old.
The median household income in 2019 was $82,662, 6% higher than the New Hampshire average of $77,933.
The median home cost is $483,000, 26% higher than the New Hampshire average of $357,000 and 40% higher than the US average of $291,700.
The cost-of-living index for Lyme, NH, is higher than the US average of 100 coming in at 121.4. New Hampshire's cost of living index is 105.4.
Lyme, New Hampshire, is located in the Upper Valley of New Hampshire and Vermont, close to areas Hanover, NH, Lebanon, NH, and White River Junction, VT.
Insurance Considerations for the Lyme, NH, and the Upper Valley Region
Insurance for College Students in Hanover New Hampshire
The Upper Valley of New Hampshire, particularly the city of Hanover, New Hampshire, has a steady influx of college students attending Dartmouth College. While most students stay in housing in the Hanover area, there may be some limited student rentals in Lyme, NH.
Most undergraduate students are of the age where they are still listed on their parent's homeowners' insurance policy, covering their personal belongings in a dormitory setting. A homeowners' policy may not offer coverage in an apartment not part of student housing. A rental insurance policy would provide coverage for apartment living. In addition, a rental policy would have liability coverage as well. If students bring expensive electronics, bikes, or equipment to college, talk to your agent about scheduling them as high-value items. A standard homeowners' insurance policy may not provide enough coverage for these items if lost or stolen. Consult with your insurance agent if you have a child attending college. They will help guide you on the proper coverage for you and your student's situation.
Auto Insurance for Lyme and Hanover NH vehicles
Lyme, New Hampshire, is located in a northern climate. There are several considerations and unique characteristics of living and driving in the regions, such as winter driving which involves snow and icy conditions. Other aspects of the area may impact your auto insurance, including long commutes, operating SUVs or other expensive vehicles, and the use of personal vehicles for business and operating business vehicles.
Consider Crime Statistics in Lyme, NH Region
While crime rates are low, thefts and burglaries are the most common crimes. City-Data.com crime index for the United States is 270.6, while New London's crime index is 35.6.
Home Insurance considerations for Lyme, NH
Housing characteristics are unique to the area, with the average value of a family home 41% more than average New Hampshire home values. In addition, many homes are seasonal, lake homes and often valued at over 1 million dollars.
High-Value Homes in the Lyme, NH area
Lyme, New Hampshire, home values are 40% higher than the national average resulting in more high-value homes in the region. High-value homes, those averaging over $750,000, require special attention from homeowners both in upkeep and insurance coverage. Most people do not know that a standard home insurance policy may not provide the proper coverage for their high-value home. A high-value home insurance policy addresses the coverage needs of high-value customers and their homes. Your agent will help address issues such as replacement costs, high-value belongings coverage, and proper coverage for custom home features, to name a few. Consult with an agent about your high-value home in the Upper Valley.
4-Season Home Maintenance
Homes throughout New England and areas like Lyme, New Hampshire, need to plan for 4-season upkeep. The hot summer sun can cause paint to chip, ice and snow can shorten the life of your roof, and heavy rains and winds can cause water damage. It's important to understand that your home insurance policy is not a maintenance program. It is up to you to keep your property in good condition to avoid damage to your home. Home insurance will protect covered perils according to the terms of your policy, such as storm damage, fire, theft, and more.
Travel and home vacancies
There are several reasons your home or seasonal home may be vacant or unoccupied, such as traveling South during colder weather. It's common for homes to be left empty for extended periods. Leaving your home unoccupied can invite problems such as theft or unknown damage while you're away. Some things you can do to help mitigate risk are to let neighbors know if you are not at home, do not broadcast on social media that you are away, and invest in a home security system. If you plan to be away from home for an extended period, such as 30 – 60 days, let your insurance agent know to ensure you have the proper protection in place.
Storms and Natural Disasters in Lyme, NH
Grafton County, New Hampshire, home to the town of Lyme and the surrounding area, experiences 46% more natural disasters (Average 32 per year) than the US average (15 per year). Storms, floods, and winter snowstorms are the most common. Less frequent are hurricanes, ice storms, tornados, and windstorms. Home insurance policies provide coverage for natural disasters, excluding floods and earthquakes. These insurance programs are managed by FEMA and can be purchased through your independent insurance agent.
Insurance for Recreational Vehicles in Lyme and Hanover NH
Lyme is a rural town with access to many outdoor activities. People often enjoy off-road trails riding their motorcycles, ATVs, and in the winter, snowmobiles. If you ride off your property, on public trails, or let other people drive your recreational vehicles, you may not have enough coverage under your home insurance. There are specific insurance policies for ATVs, motorcycles, and snowmobiles. They offer specialized coverage for the unique risk exposures associated with these activities.
Lyme and Hanover NH – Insurance for Local Small Business and Independent Contractors
A unique characteristic of Lyme and the Upper Valley Region is the small towns that include many small and medium-sized businesses. Including locally owned shops, cafés, restaurants, and the local independent contractors that support housing and commercial businesses.
Colby Insurance Group specializes in business insurance for local businesses of all sizes. After all, these businesses are the backbone of our local economy and the livelihood of many people and families. We love the unique nature of the businesses in our area and feel passionate about helping them protect their financial security and assets with a wide variety of business insurance products customized to meet the unique needs of business owners in our area. Call a Colby Insurance Group agent to discuss business insurance for your company.
Lyme and Hanover NH Home-based business insurance
Another common risk exposure for professionals and business owners is operating a home-based business. Home-based businesses are a great option to generate income without the overhead of traditional office locations, but they come with some financial risks. Some people assume that since their business is operated in their home, their home insurance will have the coverage they need. Home insurance provides a limited range but does not extend to many business-related risks. These include general liability insurance for people and vendors visiting your home office or coverage for business equipment such as computers and machinery.
---
This post is for informational purposes. The details and conditions of insurance policies vary. We always recommend speaking with an agent to understand the terms of your existing policies and policies you plan to purchase.
Contact Us
Have questions about insurance policies, billing, claims or anything else? No problem! Reach out and we'd be happy to help.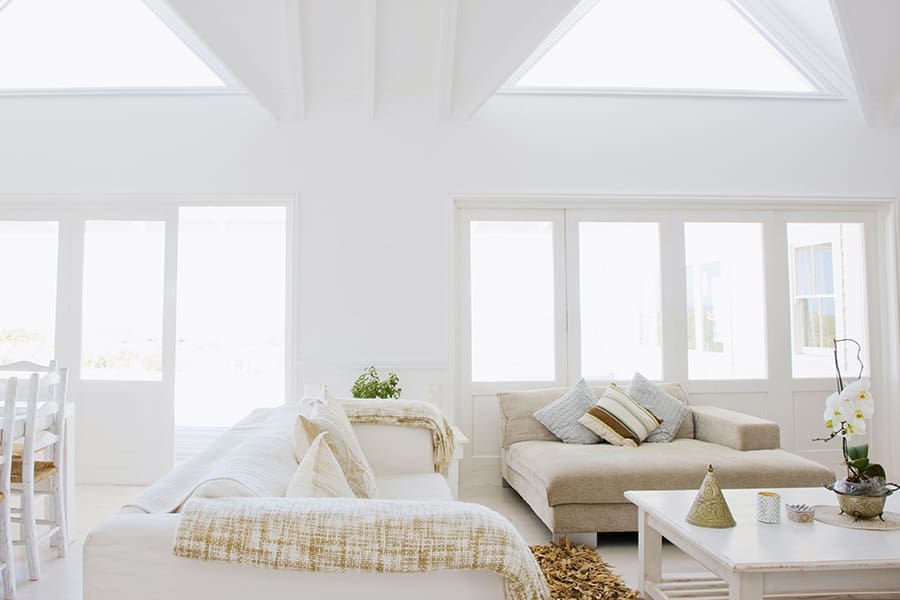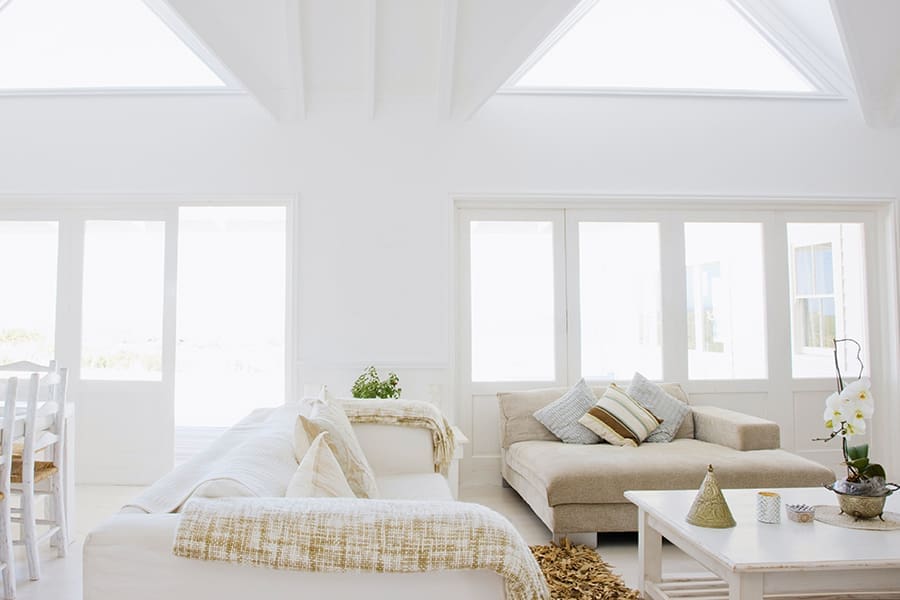 Get Started Today
As an independent agency, we are here to help you find the right coverage.
Get a Quote
Review Our Agency